SIX ERP 😊 these features make us
unique
Fast – Easy to use – No Limitations – Customizable
Enterprise-grade ERP solution with all features
Everything you need to run your business
We believe that every company should have access to a great ERP to manage their business. Therefore, we work differently from the rest of the ERP industry. You don't have limits on users or modules, no scalability issues, and no sacrifices on speed and usability. The best – It can be adjusted to you and how your company works.
Simple & User friendly
User-friendly UX design with industry leading fast performance
If you want to increase the adoption and usage rate, it is vital to have a user-friendly system. We focused on fast and user-friendly interfaces that ensure an excellent adoption.
Easy interfaces
Fast user-interaction
User-friendly UX design

Fast … So fast, it saves time
Save valuable time by eliminating unnecessary loading-times
Waiting just 20 sec. per operation with an average of 100 operations means that your employees are wasting more than 30 min EVERY day waiting for a slow system.
Increase usability and improve the user experience of your ERP.
Fastest ERP solution
Built on the latest web-technologies
Safe valuable business time

No limits
Unlimited usage
Scale, grow and use with confidence without hidden fees
We are the only enterprise ERP solution that doesn't limit the resources or users.
Take advantage of every module with as many users as you want.
Unlimited users
Unlimited modules
Unlimited usage
Unlimited scalability
GDPR compliant & Data Security
All your data in one single place - maximum data security and GDPR compliance
With all information in just one single ERP, you have full control over your customers' data. With industry-leading security standards, we also ensure full data protection compliance. (GDPR, CCPA, …)
100% GDPR compliance
Data protection by design
Full control of all data

100% your Data
No shared databases and no access from outside – only your data
Compared to SaaS solutions, which have access to your data as you are stored in a single database, we never touch your data.
Have full control of all your data, protected and fully secure.
Full data control
Protect your companies' data
Data isolation in your own pod

Integrated and extendable
Flexible in every way – The most customizable ERP solution you will find
Get all your information into one place and connect everything. All data streams from different modules are already integrated. With API and customization, you can easily also integrate new features.
Full data integration
All systems are connected
Easily expand and customize with

Affordable & Low TCO
Digitalize your business with industry-leading low costs
You only pay for the license and set-up. This makes us one of the most affordable ERPs on the market. No need to worry about user-based licensing or hidden costs.
One price – unlimited use
Fully managed service
Industry-leading low TCO (Total Cost of Ownership)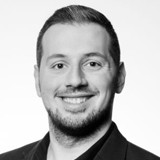 Hundreds of leading companies trust SIX
Want to see SIX for yourself?
Need help, have questions or want to get a free demo?
Please read our Privacy Policy on how we process personal data. We will never share your data!