With the complete ERP solution, you have all features and modules at hand to become successful in your industry. SIX is easy to customize, expand, and integrate with your specific workflows, unlike other ERP systems.
ERP solution for every industry
For every industry the right ERP to start with
We worked with many industries, from global IT organizations and international distributors to local SME enterprises. We know that a good ERP with integration to CRM and other modules is the basis for every company's digital success. This is why we offer many solutions that work for different industries and within different business contexts.
A unique feature is a way SIX ERP works. No matter how big your company is, how complex your industry requirements are, or if you need extensive customization, we can deliver fast performance and easy integration.
And no matter what industry you are in, we take care of the IT part so that you can focus on running your business. We upgrade, maintain, backup, and ensure business continuity for every company size.
Industry leading ERP
SIX ERP is a leading solution for many industries. SIX ERP system can be used in various environments and for different company sizes.
Customizing & Personalizing
From small changes to extensive customization, everything is possible. We know that every company is different, so you can easily integrate it with SIX ERP no matter what you need.
Fully Managed
Never worry about business continuity. Managing an ERP system shouldn't be your problem – this is why we take care of everything from scaling the system to maintaining the ERP environment.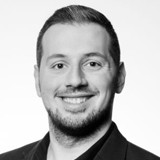 From Small Business to Global Enterprise
No matter what company size, we scale with you
SIX ERP is built to work for every company size. No matter how many employees, how many users, or how many offices you have, we know that you will love the system's performance and usability.

We don't believe in per-user-based subscriptions. You should be free to use it with as many users as you need. Free and unlimited use is what differentiates us from the rest of the pack as we think that an ERP should be something that should always be accessible, not depending on monthly fees or user restrictions.
Full scalability
Use all functionalities
No user limits

Industry agnostic
From logistics companies to e-commerce and services
No matter what requirements the industry has, we got you covered. SIX ERP is already used in many different industry sectors, and we are constantly adding features to make sure SIX fulfills your requirements.
Across industries, each of our customers loves the system's simple customization, personalization, and expansion capabilities. We ensure that your specific workflow, business requirement, or external systems are fully integrated into the ERP system.
Industry-specific modules
Custom workflows and processes
Easy expansion
Want to see SIX for yourself?
Need help, have questions or want to get a free demo?
Please read our Privacy Policy on how we process personal data. We will never share your data!