Purchase Management
(POM)
Manage Purchase orders through intuitive workflow processes. Multiple approval processes complement a clean purchase management cycle. Connected with Warehouse for an uninterrupted Inventory flow.
What is Purchase Management
Manage the purchase process from external suppliers
Procurement management involves managing the ordering, quotations, receipts but also includes the approval process. In general, it helps companies get the goods they pay for and ensure accountability throughout the whole procurement process.
With a connection to warehousing and inventory, it automatically tracks the company's flow of materials and products.
Purchase Request
Manage Purchase Requests by Employees for Products or Service to order from external vendors
Quotations
Send Quotation requests to vendors and upon approval order goods.
Purchase Orders
After successful quotation and approval of Purchase Requests approve the Purchase Order.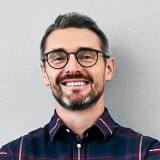 Controlling the purchase process in every aspect
Get a complete overview and control of your order management cycle with all features necessary
Manage all vendors in a single dashboard
Get easy vendor management in place
A central vendor management interface makes it easier for all employees to place purchase requests and purchase orders. The system shows you all relevant information about the vendor like contact persons, contracts, relevant purchase orders, and all payments history.
Vendor Management incl. Dashboard

History and important data

Local contact and contract management
Create purchase requests easily
Manage internal purchase requests
Simplify the process of purchasing goods for your production or sales. Let employees create requests for commodities and inventory, approve these requests, and automatically convert them to a request for quotation (RFQ). If the vendor agrees, it can create a purchase order directly in the system.
Simple workflow for purchase requests
Multi-stage approval process
Automation from purchase request to purchase order
Manage contracts and approve payments
Approval processes and vendor management
Get a fast and accessible overview of your outstanding balances with vendors. Get approval and manage all contracts and payments within the purchase management module. A complete order management cycle can be implemented and executed.
Manage all contracts

Get an overview of outstanding vendor-balances

Approval processes for payments
The Purchase management trusted by leading companies
Tap into a global network of companies who already know and trust SIX.
150,000+ Purchase Orders
have been managed through SIX
1,000,000 Vendors
are stored and managed through SIX
500+ companies
use SIX to drive business and growth
QUALITY AND SECURITY
We are not SaaS - You own your data!
You have your own decoupled pods with all your data. You decide who can access purchase-related data. You own your data - always!
Trusted solution built with the strict European standards in mind. SIX is built for leading global companies.
Be on the safe side, when it comes to data compliance. Our GDPR module makes it possible to manage all data without any hassles safely.
Interesting Blog Articles
Want to see SIX for yourself?
Need help, have questions or want to get a free demo?
Please read our Privacy Policy on how we process personal data. We will never share your data!