Paycheck and Payroll Software, neatly integrated into Human Resource Management, makes managing all accounts a snap. Payroll keeps tracking all your monthly recurring payments and payment slips.
What is Payroll Management?
Automate recurring payroll tasks and paycheck management
Payroll management involves paying employees with proper paychecks, tracking paycheck errors, verifying salary, hourly rates, and overtime management. The payroll management process also helps comply with government tax and reporting standards.
Recurring payments and payment slips will be automatically generated and limit the HR costs involved in the management of staff.
Timesheets
Manage Timesheets easily and pay your staff in time with full payment slips.
Taxation & Social Contributions
Manage Taxes and Social Contributions all the way. Achieve full tax compliance.
Manage Payments & Commissions
Pay your staff, incl. commissions, according to set standards. Payroll Management automates the process for you.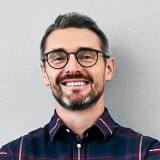 Central paycheck management and payroll processes
Get all the features necessary for an automated payroll processing
Manage all aspects of your payroll
From bonuses to expenses and paycheck processes
Our Payroll Management includes every aspect for fast and straightforward processing of all payments to employees. The payroll processing is automated and can, e.g., send out the payment slips automatically in many parts.
You have complete visibility over your payroll processes with features like bonus management, commissions attribution, and social security garnishments.
Full paycheck processing
Payroll management incl. automation
Transparency and visibility throughout the process
Taxes, Social Security and More
Manage all employees salaries with full compliance
Most countries require companies to handle unemployment benefits, social security deductions, and even tax withholdings on paychecks.
SIX HRM payroll management allows easy management and full compliance for all paycheck-related regulations.
Legal compliance

Deductions for tax withholding, social security, and more

Automatic processing for faster payroll management
Focus on your core business - SIX Payroll does the rest
SIX Payroll eliminates Administrative errors while processing payroll calculations
With various features and compliance elements, you can efficiently process all your Payroll related tasks without much effort. Save money and administrative work with automation and fail saves to prevent errors in the process.
Automation to save money

Eliminate errors during the process

Be compliant with transparent payroll calculations
Payroll Management trusted by leading companies
Tap into a global network of companies who already know and trust SIX.
300+ Companies
use Payroll to pay their employees
12000+ Staff
managed by SIX Payroll
500+ companies
use SIX to drive business and growth
QUALITY AND SECURITY
We are not SaaS - You own your data!
You have your own decoupled pods with all your sensitive paycheck data. You decide who can access related data. You own your data - always!
Trusted solution built with the strict European standards in mind. SIX is built for leading global companies.
Be on the safe side when it comes to data compliance. Our GDPR module makes it possible to manage all data without any hassles safely.
Interesting Blog Articles
Want to see SIX for yourself?
Need help, have questions or want to get a free demo?
Please read our Privacy Policy on how we process personal data. We will never share your data!