About
SIX
The Story behind SIX and why we built another ERP
Usability
SIX was made with the user experience in mind. SIX adopts to your way of working, not the other way around!
Scalability
SIX works with 1-10-100 or 10000 users and millions of datasets. SIX grows with you as your demands increase.
Extensibility
Let's team up to boost productivity and accelerate business growth with custom add-ons.
Team and approach
Why is SIX better than other similar systems?
Our team consists of motivated professionals with incredible potential to use their combined knowledge and skills. We grew into the leading innovators we are today. Our trusty crew is always ready to face new challenges and apply the found solutions to best tackle the problems at hand. Our customers are also part of the team– for better transparency and crystal-clear communication.
SIX ERP is a strictly customer-driven establishment. Our customers' success is our success. Join our group of happy customers and feel the convenience of our ultimate cloud-based solutions. Your business will grow with our platform, and so will your confidence in what the future has to offer.
500+ Pods
on a daily basis we are adding Pods for our customers. The magical 500 was reached December 2021.
200+ Workflows
each new Pod, and every new company joining SIX adds additional workflows.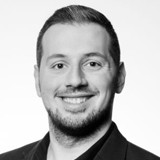 Our Philosophy
ERPs are a personal thing. Each workflow should have as it's highest purpose to reduce the workload - and integrate any off- and online processes!
We believe that the software your company depends on for success should have the flexibility of an omni-inclusive tool. Since the initial release of SIX ERP, our future-ready platform has opened a new pathway for advancing business and insightful thinkers.
---
---
SIX ERP Pods aim at neat less integrations, and are tailor made to pre-existing processes, optimizing and streamlining them to fit the required business purpose - and are by heart affordable!
Interesting Blog Articles
Want to see SIX for yourself?
Need help, have questions or want to get a free demo?
Please read our Privacy Policy on how we process personal data. We will never share your data!