Pre- Integration
Consulting
We analyze and discover your precise ERP Needs
Requirements
Specification of precise business requirements and technical ERP Advisory
Business Analysis
Understanding the critical business requirements and integrating them in the ERP strategy
Alteration and Refinements
We are refining the business scope for 100% matching business requirements
Analyzing, Requirements, and More
An ERP is important for your business; we identify your requirements.
You are new to the ERP world or already have a system running. No matter at what stage you are in your journey to manage your company with a simple ERP system, our requirements engineers are helping you to identify your specific business needs.
We understand that it is challenging to find the right solution; we also developed SIX ERP with customizability in mind. No matter what your business is doing now or where it wants to expand in the future, everything is possible.
We evaluate all possible outcomes within the requirements definition phase, define the best possible options, and propose the right solutions.
Business Analysis
Every business works differently; we adapt to your needs
We analyze business processes, identify digitalization potentials and help you prioritize the suitable topics. With many years of experience in software implementation, development, and ERP integration, we can support your ERP strategy before thinking about the requirements.
A successful business analysis identifies the specifics and helps define the requirements for an ERP integration.
Digitize your business
Define business needs
Find your ERP strategy
Requirement Engineering
Finding the right solution for you
An essential step in the process of a new ERP is always understanding the business-specific requirements. Your technical and business ERP consulting will help you define the crucial requirements to make your ERP project work. With the list of requirements, we can then look for the right solutions, define the following steps and align these ERP requirements with your business needs.
Getting an overview of business specifics
Define the essential requirements
Align requirements with your business needs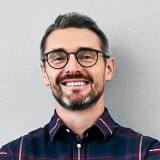 Interesting Blog Articles
Hundreds of leading companies trust SIX
Want to see SIX for yourself?
Need help, have questions or want to get a free demo?
Please read our Privacy Policy on how we process personal data. We will never share your data!