Human Resource Management
(HRM)
Manage all your employees from a single human resource information system (HRIS). The system allows you to track time and manage leave. A complete Human Resource planning tool also helps in the recruitment and evaluation process.
What is HRM?
Strategic management of your employees and their potential
Human resource management combines different aspects for staff management in an organization. From Recruitment, Onboarding, Organizational Structure, Human Resource Development up termination. The goal is to design a complete human resource strategy and maximize employee performance according to an employer's strategic objectives. Additionally, the Human Resource Information system gives you access to all relevant information about your staff.
Manage all your staff
Excellent Staff Management is a must for any company - starting from the first employee!
Hire Employees fast
Hire Staff faster with organized processes and interview management integrated.
Contract Management
Store employee contracts, know when contracts expire. Manage the entire legal process in an all-in-one solution.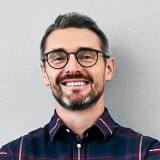 Human Resource Information System features to manage your workforce
Get an all in one solution for your Human Resource Strategy
Automated and standardized onboarding
Create Seamless Onboarding experiences
Get all the access, information, pieces of training, and even company insights you need as an employee. The onboarding process can be automated to get easy access to all the information employees need to start fast and efficiently. Next to onboarding, the entire employee life-cycle management also helps develop your human resources and simplifies the termination process.
Unified onboarding management
Manage resources for new employees
Give access rights to new staff members
Create checklists for fast onboarding
All contracts and supporting documents in one place
Central and up-to-date documentation
Manage all employee contracts in one place. The system doesn't just manage the contracts. It is even possible to sign contracts via a remote-signature functionality.
Attach essential documents to employee contracts and always stay on top with up-to-date documentation.
Employee contract Management
Remote Signature
Extensive Document Management

Create internal company pieces of training
Engage new employees from hour one
The HRM system allows creating different onboarding workflows and specific training, which can be managed in groups or other training flows. This functionality also tracks if people interact with the training and engage with the content.
Easy training creation
Create engaging onboardings
Manage groups and pieces of training centrally
The HRM trusted by leading companies
Tap into a global network of companies who already know and trust SIX.
80,000 staff
have been working with SIX HRM
1,000,000 CVs
have been processed
500+ Companies
use SIX to drive business and growth
QUALITY AND SECURITY
We are not SaaS - You own your data!
You have your own decoupled pods with all your data. Nobody else has access to it. You own your data - always!
Trusted solution built with the strict European standards in mind. SIX is built for leading global companies.
Be on the safe side when it comes to employee-data compliance. Our GDPR module makes it possible to manage all personal data without any hassles safely.
Interesting Blog Articles
Want to see SIX for yourself?
Need help, have questions or want to get a free demo?
Please read our Privacy Policy on how we process personal data. We will never share your data!