SIX ERP solutions to grow your
Get a demo and see SIX for yourself. We'll show the benefits of the comprehensive ERP platform - and we'd love to hear your opinion and see how we can help you optimize your business processes!
Cloud Native
SIX ERP Solutions run in the Cloud. Endless Scalability to fit any amount of users, data and processing power!
Transparent Costs
Only pay the annual licence fee to use SIX, add as many users as you wish. With the license you then only need to add the ressources you need and you can use it unlimited.
Custom Features
We add custom developed features to your own SIX Pod on demand. Think endless possibilities and workflows.
Custom Pod
Each instance of SIX runs isolated within its so-called "pod". We guarantee scalability for 1 to a million users - it's easy!
Premium Security
Rest in peace. Top-notch data isolation and security measures prevent data breaches. All Pods are monitored 24/7.
We're on a mission
SIX ERP is constantly being further developed. You benefit from functions that will be added and integrated in the future. Completely without additional costs.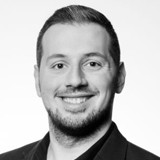 All Solutions
Explore all solutions at a glance.
Optimized and streamline workflows
Optimize day-to-day tasks for quick accomplishment
There is nothing more boring than repetitive tasks. SIX solutions take the hassle , and the most annoying jobs can be automated. Now, you can care for your business - not for maintaining data.
Simplified processes
Task automation
All-in-one Solution
Transparency all the way
Data availability across the entire business
Data becomes available to whoever needs access. A fine grained access control allows you to share data to employees who need to know. SIX stores data privately in your own Pod, this way, data manipulation becomes a snap. After all, with SIX - you own your data!
Completely private solution
Highest Data Protection and Security standards
GDPA compliant
Cost effectiveness compared to similar systems
Yes, right. We reduce the cost of ownership compared to other systems by up to 2/3 of the average running cost!
We did the math. Comparing cost of ownership for an ERP solution can be substantial. Our unique billing, completely user and functionality independent, makes the difference. Let our consultants make the math with you!
Economic - yet feature rich solution
Highly adaptable to your own way of working
Own your data!
Game Changer
Accessible user interfaces, fast performance, unlimited modules, and unlimited users. SIX ERP adapts to your company and workflows and gives you total freedom to customize and expand as you need, all with a single annual license fee.
Get a Demo
Drive more business growth with
Companies can grow revenue and expand faster while minimizing manual processes and compliance risks.
200%
ROI after switching to SIX ERP Suite
60%
increased average productivity
37%
reduction in maintenance and running costs
Want to see SIX for yourself?
Need help, have questions or want to get a free demo?
Please read our Privacy Policy on how we process personal data. We will never share your data!