Customization &
Custom Integration
We will adapt and extend SIX ERP to every business need and business requirement.
Customized ERP
Every business is unique - We build you solutions that fits your business. An ERP that adapts to you, not the other way around.
Add-on Functionalities
Anything is possible. With full API support, almost limitless functionalities can be developed.
Custom Module Development
Want to make SIX ERP make your coffee? - Trust us, we can make it work 😉
It is all about you and your individuality
Expand your business with new functionalities and get ready for future projects
Usually, ERP systems force companies to adapt to their way of working. With SIX ERP you have complete freedom as it will work the way you work. Additionally, we also know how important it is to expand systems whenever they need to adapt.
With customization, we add features and functionalities that support your business in every way possible. Digitalization and digital transformation challenges will also change the way you work in the future. With this customization and our API first approach, it will be easier to adapt to these changes whenever you need them.
Are you planning extensive new modules? We also got you covered. Over the years we developed comprehensive solutions and implemented them to get more automation done and simplify your business at every step.
Business specific functionalities
Get all the functions to make your business unique
SIX ERP can be expanded in any way you want. Get functionalities that only you can use and build your unique business solutions with us. Extend current functionalities or build completely new functions.
Our customization consulting will help you to integrate custom functions into your ERP quickly.
Expand the ERP functions
ERP customization
Add customized business solutions
Individual Development
Specific software development
An ERP should be always a connector in your business. So it's important to integrate new software and new services with your existing system. Due to our API-first approach, we can integrate custom software development in every part of the ERP. From eCommerce solutions to own apps and even full-blown digital ecosystems.
With bespoke software development, you can expand your services and offerings almost unlimited.
Integrate custom software
Build your digital ecosystem
Expand SIX ERP unlimited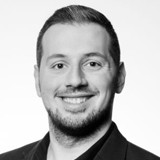 Interesting Blog Articles
Hundreds of leading companies trust SIX
Want to see SIX for yourself?
Need help, have questions or want to get a free demo?
Please read our Privacy Policy on how we process personal data. We will never share your data!