11 benefits of using ERP systems for SME companies
The benefits that make ERPs a useful tool for running a business – informed!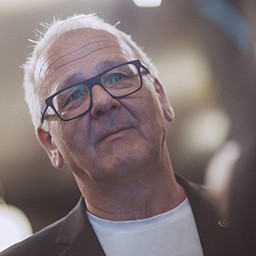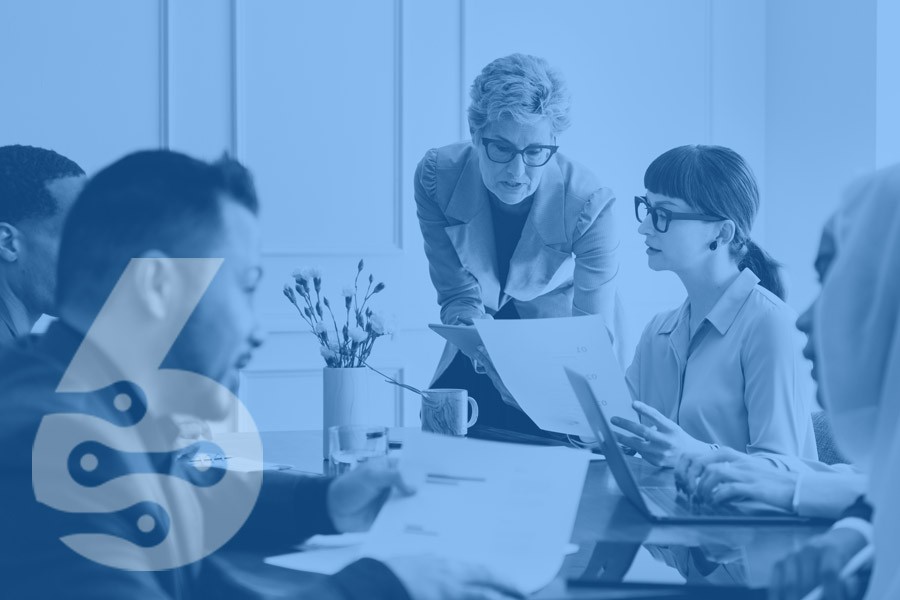 ERP software can be a great help to businesses of all sizes. ERP can support your company in many ways, from improving inventory management and order fulfillment processes to providing a single source of truth for all business data. Here are eleven of them!
Small and medium-sized enterprises (SMEs) are the backbone of many economies. In the United States, Small and medium size businesses account for more than half of all jobs and almost half of all business revenue. SMEs are also a key innovation engine, creating nearly two-thirds of all new jobs in the country.
Despite their importance, SMEs often operate at a disadvantage compared to larger businesses. They have less access to capital, less economic scale, and less name recognition. They also tend to be less efficient than their larger counterparts due in part to their lack of resources and specialized knowledge.
One area where SMEs can level the playing field is in their use of business software. By investing in the right tools, SMEs can gain the same efficiencies and economies of scale as larger businesses. And one of the most important tools SMEs can use is enterprise resource planning (ERP) software.
ERP systems help a business to manage their core operations, including finance, accounting, HR, Manufacturing and Purchase Managementy. ERPs commonly provde a single source of truth for all business data, and they can automate many manual processes.
For SMEs, investing in an ERP system can be a game-changer. Here are eleven ways it can help your business:
What are ERPs in the context of SMEs?
As the CEO of a small or medium-sized enterprise (SME), you are responsible for your business's overall strategic direction and success. One way to help ensure your business runs efficiently and effectively is by implementing an enterprise resource planning (ERP) system.
An ERP system is a business management software that integrates various applications and processes, such as financials, human resources, and supply chain management, into a single system. It is designed to help SMEs automate and manage their operations more efficiently.
One of the main benefits of an ERP system is that it provides a single source of truth for an organization's data. This means that all departments within a company can access the same accurate, up-to-date information rather than relying on siloed systems that may not be fully integrated. This can help reduce errors and improve decision-making.
Here you find the most common benefits that SMEs see across different industries.
1. Use reporting tools to analyze data and make more informed business decisions
One of the key benefits of using an ERP system is the ability to generate detailed reports on all aspects of your business. With Reporting at your fingertips, you can make more informed decisions about where to allocate your resources and how to improve your operations.
The reporting tools built into ERP systems are typically very comprehensive. They can track everything from inventory levels and customer orders to sales figures and financial data. This information can be presented in various formats, including charts, graphs, and tables.
2. Customizable reports to track progress and performance over time
One of the main benefits of using an ERP system is the ability to customize reports to track progress and performance over time. Reports can help business owners and managers identify areas where they need to make changes to improve their business operations. With accurate and up-to-date data, it's easier to make informed decisions that can help improve efficiency and bottom-line results.
3. Faster order processing and fulfillment
Another big benefit of using an ERP system is that it can help speed up order processing and fulfillment times. Integrating with your company's existing systems allows an ERP to automate many of the tasks involved in these processes, from taking customer orders to tracking inventory levels and generating shipping labels. Faster order processing can free up your staff's time so they can focus on other tasks, and it can also help improve customer satisfaction by ensuring orders are processed and shipped more quickly.
4. Improved inventory management
An ERP system can also help improve your company's inventory management processes. By tracking inventory levels in real-time, you can avoid stock-outs and ensure that you have the products your customers need when they need them. Additionally, with an ERP system in place, it's easier to track where your inventory is located, which can be helpful if you need to find and retrieve a product quickly.
5. Time-tracking features to monitor employee productivity
Time-tracking features are essential for monitoring employee productivity. By tracking how much time employees spend on specific tasks, you can identify which ones are taking longer than they should and determine the bottlenecks in your process. This information can help you make changes that improve efficiency and get more done in less time.
6. Automated invoice management to avoid late payments and penalties
Late payments can be a major headache for businesses of all sizes. Not only do they cost you money in the form of late payment penalties, but they can also cause cash flow problems that can impact your ability to grow and expand your business. One easy way to avoid these problems is to use an automated invoice management system. This system can help you keep track of invoices and ensure they're paid on time, saving you a lot of money and helping keep your business running smoothly.
7. Project management tools to keep track of tasks and deadlines
Project management tools are another great benefit of using an ERP system. These tools can help you keep track of tasks and deadlines, assign resources, and monitor progress. After all, you want to ensure that projects are completed on time and within designated budget. You can avoid costly delays and disruptions impacting your business by staying organized and keeping track of your projects.
8. Customer relationship management (CRM) features to improve customer service
Customer relationship management (CRM) features are another great way to improve customer service. With a CRM system, you can keep track of your customers' contact information, purchase history, and preferences. This information can help you provide the best possible service by tailoring your interactions to their individual needs. Additionally, CRM systems can help you track sales leads and opportunities so you can close more deals and grow your business.
9. Document management features to keep track of important business documents
Document management features are another important benefit of using an ERP system. With Document Management features, you can keep track of important business documents, such as contracts, invoices, and purchase orders. Additionally, you can store and share documents electronically, saving you time and money. And, by keeping all your business documents in one central location, you can ensure they're always easy to find and access.
Business intelligence (BI) tools are another great benefit of using an ERP system. With BI tools, you can collect and analyze data about your business to make better-informed decisions. For example, you can use BI tools to track your sales data to identify trends and patterns. Additionally, you can use BI tools to monitor your inventory levels and make adjustments to ensure that you have the right products in stock. By making data-driven decisions, you can improve your company's bottom line.
11. The ability to scale as your business grows
Finally, one of the great benefits of using an ERP system is that it can grow with your business. As your company expands your needs may change. Scalability should not be only about adding new users, modules, and functionality to your system. Scalability ensures that you'll always have the right tools to support your business, no matter how big it grows.
Never forget the Challenges
While ERP systems can offer many benefits to SMEs, it is essential to note that they can also present some unique challenges. One of the main challenges is the cost and time required to implement an ERP system. SMEs must consider their long-term maintenance and support needs carefully. These complex systems may require ongoing updates and maintenance to ensure they continue to work. So, choosing the wrong solution can be costly in the long run.
Selecting, customizing, and implementing an ERP system can be complex and time-consuming. It may require significant investment, especially when the scopes are unclear. Companies don't start small and grow the system with time.
Another challenge is ensuring that all employees are trained and can use the system effectively. This may require significant time and resources and employees to change how they work. Without proper change management, this can pose a challenge and hinder the ERP's adoption.
Finally, it is crucial to carefully evaluate the different ERP systems available and choose one that is well-suited to the needs and goals of the organization. This may require a thorough analysis of the company's current processes and carefully considering the features and functionality offered by different systems. Systems like SIX ERP are built with SMEs in mind as they are fully managed, automatically updated, and very intuitive, saving considerable cost and time compared to other solutions.
If you want, you can compare why SIX might be the most affordable ERP on the market because of our future-proof architecture, fast and intuitive Interfaces, and unbeatable User Experience.
Conclusion
ERP software can greatly help businesses of all sizes, thanks to its many different features and benefits. In this article, we've outlined eleven of the most important benefits of using an ERP system. These benefits include improved inventory management, automated invoice management, project management tools, customer relationship management features, document management features, business intelligence tools, and the ability to scale as your business grows. By taking advantage of these benefits, you can improve your company's operations and make better data-driven decisions to help you grow your business.
About the author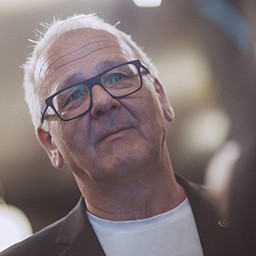 Andreas is a result-oriented CEO who brings nearly 30 years of experience gained in the high-tech industry. His experience ranges up to leading positions in Fortune 100 companies such as rentalcars.com (PCLN) or Intrasoft International, a leading EU based R&D software vendor. He holds a Ph.D. in Neural Networks from the University of Cologne, Germany.
In the past Andreas has successfully founded and co-founded several startups among others XXL Cloud Inc., eShopLeasing Ltd, and WDS Consulting SA. His expertise is strongly focused on modern headless Commerce and the optimization of processes in IT ecosystems.