Purchase Management done right
Fully organized purchase management done professionally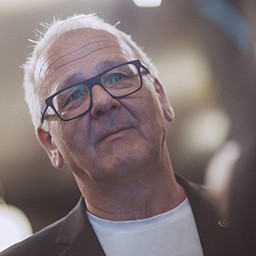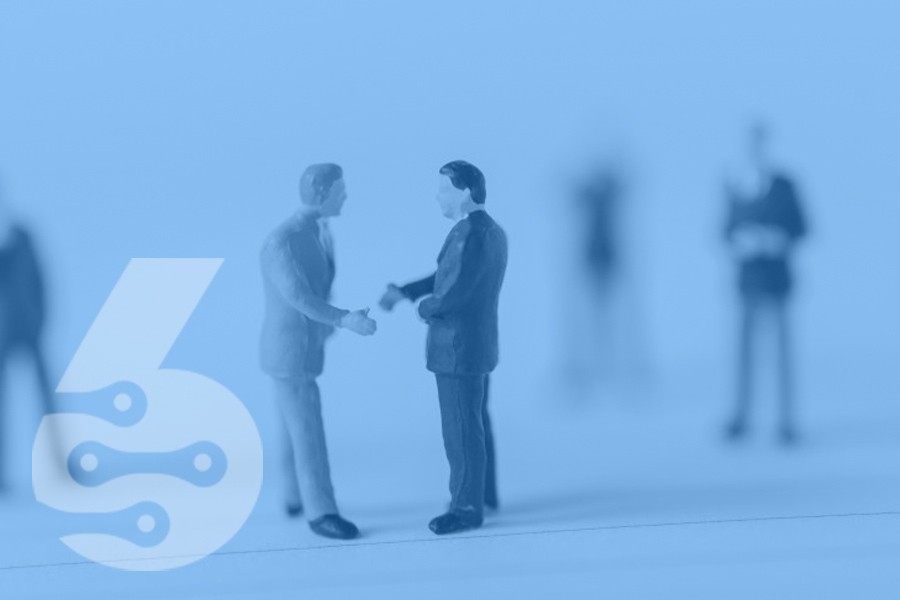 Are you tired of feeling like your purchase management process is a never-ending nightmare? If you're looking for a way to streamline and simplify your approach, you've come to the right place.
At SIX ERP, we believe that purchase management should be easy and stress-free. We'll show you how to create a system that works for you and your business, so you can focus on what's really important – running your business rather than micro-managing!
Ready to get started? Let's go
How Purchase Management influences corporate spending
It is estimated that corporate spending represents 20-40 percent of a company's total costs. With such a high percentage, organizations need to have tight controls in place over their purchasing processes. This is where purchase management comes in.
Purchase management is the organization of purchases made by a company. It includes budgeting, vendor selection, purchase order creation, and invoice processing. A practical purchase management system can help a company save money and reduce waste and cost.
Budgeting is a critical component of purchase management. Organizations must set spending limits for each department and track actual spending against these budgeted amounts. This helps to ensure that corporate spending stays within control and does not get out of hand.
Vendor selection is another important part of purchase management. Organizations should take time to research different vendors and select those that offer the best prices, terms, quality, and conditions – and, finally, incentives. Once selected, organizations should establish relationships with these vendors and work to develop a good working rapport.
Purchase order creation is another task that falls under the umbrella of purchase management. Organizations should create orders for all planned purchases, regardless of the order size. Organized processes for Purchase Requests, Offers by Vendors, and the "best offer selection process" help to ensure that all purchases are documented and tracked.
Finally, invoice processing is also an essential part of purchase management. Organizations should set up a system for processing invoices so that those are paid on time, and discrepancies can be quickly resolved.
By following these tips, organizations can ensure that their corporate spending stays within control and that their purchasing processes are well-organized and efficient.
Purchase Management in ERP
An effective purchase management system can save an organization a great deal of time and money. A well-designed purchase management system will streamline and automate control processes, approvals, and the workflow associated with purchasing so that all purchases are made using best practices.
When compiling requests for quotes (RFQs), purchase managers should solicit bids at a minimum from three vendors to ensure they get the best price for the goods or services they need. They should also compare the total cost of ownership (TCO) of each vendor's offerings, considering factors such as quality, warranty, and customer service.
After narrowing down the field to a few vendors, purchase managers should ask for demos or trials of the products or services they are interested in to get a first-hand look at how they work before making a decision. They should also negotiate with vendors to get the best price and terms.
Once a decision has been made, purchase managers should work with Accounts Payable to set up favorable payment terms for their organization. They should also create a system for tracking purchases to monitor spending and trends.
By following these steps, organizations can ensure that their purchase management systems are efficient and effective.
Implementation of the Purchase Management Process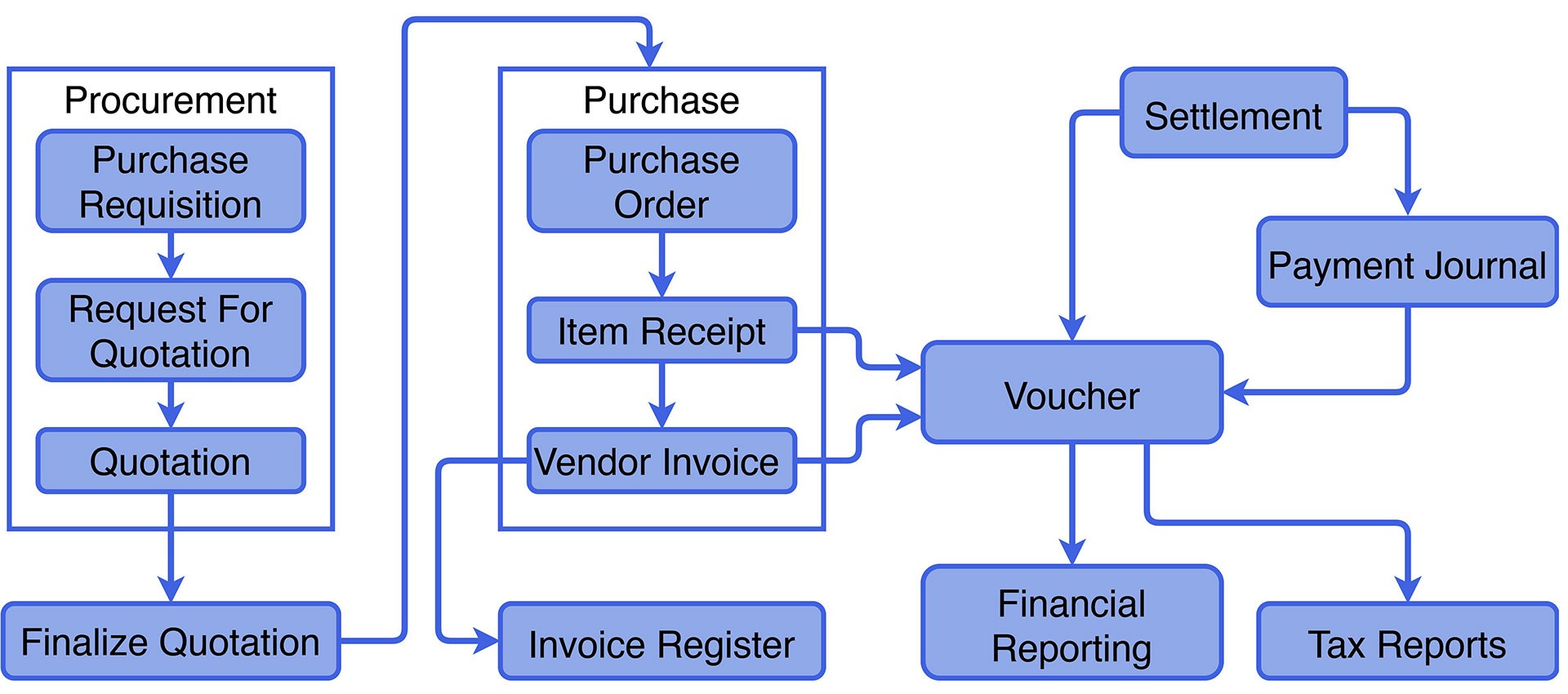 Few organizations operate without a purchasing or procurement department. In many cases, this department is responsible for acquiring the goods and services needed to keep the organization running. The purchasing process typically includes the following steps:
Planning and requisitioning: This step involves identifying the goods or services needed, estimating the quantity required, and developing specifications.
Supplier selection: Once the requirements have been identified, potential suppliers are evaluated and selected based on criteria such as price, quality, delivery time, and ability to meet other specifications.
Purchase Request: Identify who needs what and when (PR)
Request for Quotes: Ask Vendors for prices and receive Quotes (RFQ)
Quote vetting: Compare Quotes and pick the one that offers the best value for money.
Purchase Order: The selected supplier is contacted, and an order is placed. Depending on the agreement between buyer and seller, the delivery may occur immediately or at a later date (PO)
Receiving and inspection: Upon receipt of the goods or services ordered, goods are inspected to ensure that they meet the quality standards specified in the purchase order.
Payment: The supplier is paid for the goods or services received according to the terms of the purchase agreement.
Conclusion about Purchase Management
In conclusion, purchase management is vital for many reasons. It helps with controlled spending and budgeting, as well as reducing costs associated. With SIX ERP, Purchase Management becomes as easy as 1-2-3. Request a Demo and talk to our experienced consultants!
About the author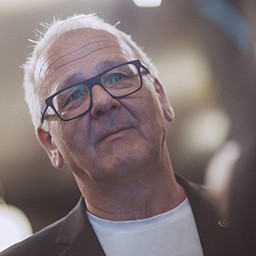 Andreas is a result-oriented CEO who brings nearly 30 years of experience gained in the high-tech industry. His experience ranges up to leading positions in Fortune 100 companies such as rentalcars.com (PCLN) or Intrasoft International, a leading EU based R&D software vendor. He holds a Ph.D. in Neural Networks from the University of Cologne, Germany.
In the past Andreas has successfully founded and co-founded several startups among others XXL Cloud Inc., eShopLeasing Ltd, and WDS Consulting SA. His expertise is strongly focused on modern headless Commerce and the optimization of processes in IT ecosystems.