Inbound marketing automation integrates with lead capturing and nurturing through forms and lead funnels. Nurture prospects automatically and automate the sales funnel with email campaigns.
What is Marketing Automation?
Automation of repeating nurturing actions automated!
Marketing Automation can be used for a variety of marketing activities including email marketing, social media campaigns, event management, lead nurturing and more. By automating these activities, businesses can save time and resources while still delivering a personalised Marketing experience to their customers or prospects.
Lead nurturing is one of the most important aspects of Marketing Automation. By automating lead nurturing activities, businesses can keep their leads warm and engaged, increasing the chances of conversion.
Lead Capturing
Capture Leads from Website or social media.
Nurturing
Nurture Potential clients automated through structured campaign funnels.
Automation
Build Campaigns that trigger automatically or through events.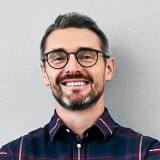 Centrally Managed Marketing Automation
Manage the marketing processes to keep your qualified leads funnel filled with engaged prospects
Lead Capturing Forms
Include CTAs and Lead Magnets to your website
Remember, your website is the first impression that potential customers will have of your business. So you want to make sure that it's as effective as possible at capturing leads and converting them into customers.
One of the best ways to do this is to include calls-to-action (CTAs) and lead magnets on your website. CTAs are offers or pieces of content that encourage visitors to take a specific action, such as signing up for your email list or downloading a white paper. Lead magnets are elements that entice visitors to exchange their contact information for something of value, like an ebook or a discount code.
Both CTAs and lead magnets can be extremely effective at generating leads and driving conversions.
Create Webforms
Create CTAs
Create Downloadable Files or Whitepapers
Segment Potential Clients
Automatically group potential clients into Stages and Segments
Marketing automation is the process of using software to complete repetitive marketing tasks for your business. These tasks can include things like email marketing, social media campaigns, and targeted ads. By automating these tasks, you can free up time for your marketing team to focus on other areas of your business.
Lead segmentation is a process of dividing your leads into groups based on certain criteria. This allows you to target your marketing efforts more effectively and ultimately convert more leads into customers. There are a number of different ways to segment your leads, but some common criteria include demographics, firmographics, and behavior.
Switch Stages based on lead actions
Change Segments based on Points
Follow up by email or SMS
eMail and SMS Campaigns
Follow up with leads over time to nurture interest
By following up with messages to a large group of people, you can easily promote your brand or product to a wide range of customers - nurturing interest.
Email marketing campaigns are typically sent out to a list of subscribers who have opted in to receive messages from a particular sender. This means that they have already shown an interest in what you have to offer and are more likely to engage with your message. Email marketing provides a great way to build relationships with potential and existing customers by providing valuable content.
Manage SMS and eMail Templates
Create Attractive Templates for every use-case
Build engaging workflows to keep your audience engaged
The Inbound Marketing Solution for SMEs
The only ERP with integrated Marketing Features
The easiest form
to automate marketing
Create Segments and Campaigns
and automatically nurture clients
Award Points
to check increasing interest
Ease and Automation
We are not SaaS - You own your data!
You have your own decoupled pods with all your marketing data. You decide who can access related data. You own your data - always!
Trusted solution built with the strict European standards in mind. SIX is built for global leading companies.
Be on the safe side, when it comes to data compliance. With our GDPR module, it is possible to safely manage all data without any hassles.
Interesting Blog Articles
Want to see SIX for yourself?
Need help, have questions or want to get a free demo?
Please read our Privacy Policy on how we process personal data. We will never share your data!