ERP

Services
All Services you will need for a successful ERP integration. Turn big ideas into beautiful digital ERP workflows and experiences.
Consultation
From Requirement to Solution - no more confusion. Our dedicated ERP Consultants are there to lend a helping hand.
Configuration
Setting up and personalizing your ERP instance as well as integrating it into your business unique environment.
Custom Integration
Every business is different. We make sure that your uniqueness is matched with custom functionalities and integrations.
Before you start (Pre-integration)

We implemented hundreds of ERPs and know our way around complicated requirements. Share your ideas with us - we'll give you a solution.

ERP pre-integration & Consulting

During ERP Integration

We boot up your Pod and make sure it is configured to map to all requirements and to the specifics of your company.

ERP Integration & Configuration

No Post Integration headaches

We update and maintain your Pods in regular cycles, from feature upgrades to security maintenance and backups. All conveniently managed for you - behind the scenes.

ERP post-integration & Support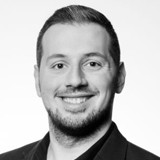 3 Core Services to ERP Success
On a mission for simplifying custom ERP integration
Want to see SIX for yourself?
Need help, have questions or want to get a free demo?
Please read our Privacy Policy on how we process personal data. We will never share your data!