Accounting and
Finance
(ACC)
Full Integration in all SIX functionalities allows for detailed and straightforward accounting processes. SIX Accounting is a full-blown general ledger (GL) that simplifies Tax and day-to-day accounting tasks.
What is Accounting and Finance Management
General ledger as the basis of every business
Accounting and bookkeeping software helps bookkeepers and accountants record and report the company's financial transactions. A General Ledger (GL) consolidates and details the financial transactions. With the digitalization of accounting, it is possible to automate processes and improve real-time business insights.
Enterprise accounting software also allows for easier audits and better tax compliance.
Day to Day Accounting
Day to day accounting tasks made easy and intuitively displayed - even for non-accounting personnel
Budgeting
Manage your budget monthly, quarterly or annually - easy and conveniently
Reporting
Extensive Reporting features built in. Balance Sheet, Profit-Loss, Cash Flow and 100 more reports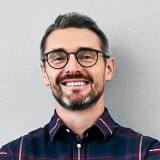 Enterprise-grade accounting features and accounting automation
All the features for a full-blown General Ledger that seamlessly integrates with the other modules
Full integration with all SIX Modules
Automation and full integration included
One of the core advantages of SIX ERP is its full integration with other modules. This eliminates the need for manual intervention, automates the flow of information, and allows for a fully transparent financial accounting.
All modules - from sales and purchase up to HR- are integrated with bookkeeping to keep track of every transaction processed.
Fully integrated with all modules

Automation of transaction processing

Full transparency and traceabilityity
Extensive financial insights and reporting
Comprehensive financial dashboards
With easy-to-understand dashboards and extensive reporting features, you always know what is going on in your company. Visualize important company metrics and understand every aspect of your company.
Extensive Reporting

Easy Dashboards for KPIs

Financial insights at a glance

Get real-time financial information
Comply with local accounting regulations and standards
Get full compliance with your accounting system
The accounting software allows the integration of different regulations at once. No matter when the tax year starts/ends, you will always be compliant with the local rules. The sophisticated tax and accounting software allow intelligent mapping of all financial transactions according to your company's needs.
Compliant with all local regulations
Intelligent financial transaction mapping
Define your tax years
The trusted Accounting Software
Tap into a global network of companies who already know and trust SIX.
500+ Companies
use SIX Accounting to manage their financial accounting
100s of Balance Sheets
produced over the past 5 years
500+ companies
use SIX to drive business and growth
QUALITY AND SECURITY
We are not SaaS - You own your data!
You have your own decoupled pods with all your sensitive financial data. You decide who can access related data. You own your data - always!
Trusted solution built with the strict European standards in mind. SIX is built for leading global companies.
Be on the safe side when it comes to data compliance. Our GDPR module makes it possible to manage all data without any hassles safely.
Interesting Blog Articles
Want to see SIX for yourself?
Need help, have questions or want to get a free demo?
Please read our Privacy Policy on how we process personal data. We will never share your data!