Post Integration
Support
We support you all the way and take care of the little things.
Support
No need to worry about problems. Our support will always help you to resolve issues fast.
Maintenance
No need to worry about operations, backups or anything else. We will cover all maintenance work.
Adoption
Your business is changing fast and SIX ERP keeps up with the pace. We help you with the implementation of new features.
Support, maintenance and more
Patches, backups, and even technical maintenance - all covered
Even after the integration of an ERP system, there are usually still many challenges. But here, too, we have made provisions for you. Our specialized operations engineers take care of regular updates and patches and ensure that your system runs at high speed.
Data security and backups are also at the heart of any business continuity plan. We take care of backup management and make sure your systems are secure and up and running.
We take care of all the technical details so that you can fully concentrate on the business side and make the most of our ERP system.
Support for SIX ERP
Get help to keep your business running
You can always count on our support. We will take care of any challenges that might pop up.
Leading companies trust our SIX ERP solution and you are in good hands.
Chat, Phone, and Email Support
Industry-leading service
Fast Support turnaround
Maintainance for your SIX ERP
Get everything out of one hand
Focus on your daily business and don't bother about patching, updates, or anything else. We will make sure that your SIX ERP is always running an up-to-date version and you are on the safe side.
Our operations team also takes care of the IT environment and backups.
Full maintenance
Managed ERP Solution
Backups and IT Operations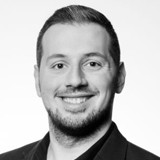 Interesting Blog Articles
Hundreds of leading companies trust SIX
Want to see SIX for yourself?
Need help, have questions or want to get a free demo?
Please read our Privacy Policy on how we process personal data. We will never share your data!