Enterprise & Corporate
ERP
ERPs are one of the most complex systems in large corporations. We built SIX ERP for the most demanding enterprise environments. With unmet speed, scalability, and easy integration in existing IT infrastructure, an Enterprise-grade ERP is built to adapt to your custom needs.
What do Enterprises need from an ERP?
Scalability, business continutiy, speed and easy integration
Scaling a fully integrated ERP across different divisions, countries, and business requirements is usually challenging. SIX ERP was built with the latest technologies to easily blend in existing IT infrastructures and enable a fast ERP implementation. With all modules fully connected and integrated, it also limits the need for expensive data integration. All this data is also secured and can be made highly scalable.
Our Enterprise Support helps you in every way, so you never have to worry about maintenance, upgrades, or security. SIX ERP can be the best ERP solution for fast-growing companies as it can be easily customized, expanded, and scaled without sacrificing speed and business continuity.
Easy Integration in existing IT environments
We built SIX ERP based on openness and full integration possibilities. Our Standards make it fast and easy to integrate with your existing IT environment.
Customize every aspect
Say goodbye to limitations - we can customize the complete ERP to your enterprise needs and expand it where necessary.
Speed, Scalability & Security
SIX ERP is the fastest enterprise ERP system built for scalability and the highest data security to enable business continuity.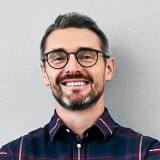 Enterprise-grade ERP system that adapts to your business
Get the fastest ERP system and customize it to your business needs
Managed Enterprise ERP
Never worry about business continuity
SIX ERP is fully managed based on leading industry standards. We ensure that all systems run smoothly, are updated and maintained, and backups are in place.
Fully-managed services limit your need for internal IT support and enable you to focus on your growth instead of worrying about the maintenance of your ERP.
At the same time, we also take care of load balancing, data security, and expanding the system whenever needed.
No internal IT resources required
Focus on business continuity
High scalability and fast operation
Full ERP customization
Adapt every aspect to your needs
Many ERP systems are hard to customize and built around a "one size must fit all" experience. We believe that every business works differently, which is why SIX ERP is fully customizable. Manage all workflows and create entire customer approval processes across modules and functionalities.
With custom integrations, you can extend the system with new functionalities but still have all your processes and data in one place. This allows for faster implementation and eliminates the need for expensive integrations across different systems as your ERP will handle all your data.
Integrate custom functionalities
Create custom workflows and processes
All your data in one place
Highly scalable ERP software
Scale with unlimited users across continents
SIX ERP is the fastest ERP solution on the market and can meet all your expansion plans. No matter how many offices you have on all continents and in different countries, the system will quickly grow with your demands without sacrificing speed or usability.
We are built around the latest web technologies and can ensure that even custom integrations work smoothly with your ERP system. This way, your business can focus on growing it instead of growing the IT.
Global scaling easily possible
Unlimited users
Expansion without speed limitations
Speed
The fastest ERP you will find
Nobody likes to wait and see these annoying loader screens for hours daily. This is why we built SIX ERP around the user, with user experience in mind. We made sure everything loads as fast as possible, no matter how many users were in the system at that time.
Faster ERP also means less administrative costs. Just imagine the cost of slow ERP systems that waste up to 1 work hour per employee per day to wait for sites to build up.
Ultra fast loading
No scalability issues
Saves time and nerves
Business Continuity by default
Secure and reliable ERP for your enterprise
We manage all security aspects of your ERP. With the highest data security standards and continuous monitoring, we ensure that your ERP is up and running.
Especially for large corporations, load balancing, and global data replication ensure a smooth operation without compromises and a fail-safe if servers or data-centers fail.
Global data replication
Backup and business continuity management
High data security standards
Interesting Blog Articles
Hundreds of leading companies trust SIX
Want to see SIX for yourself?
Need help, have questions or want to get a free demo?
Please read our Privacy Policy on how we process personal data. We will never share your data!