Warehouse and Inventory Management
(WMS)
Warehousing and Inventory management are integrated into a single WMS system. Control your distribution, manage vendors and get insights into your stock and inventory.
What is warehousing and inventory management
Moving goods and managing the process of storing physical inventory for sales and distribution
Managing warehouses and products before they get shipped or used in a manufacturing process. Efficient warehousing ensures that customers or manufacturing receive goods on time, reduces errors, and prevents lost or stolen fulfillment orders. The warehousing process involves the whole process from receiving, putaway, picking, packing, and shipping.
Warehouse Management
Manage one - or a hundred warehouses inclusive their inventory.
Inventory Management
Manage Stock Quantities, variations and inventory pricing.
Receiving and Delivery
Add and deduct stock from warehouses, adjust and record loss.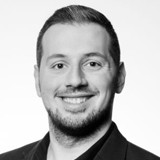 Inventory and Warehousing features for faster logistics and stock management
Manage your warehouse and inventory with full integration into your sales and management processes
Following leading industry standards
Manage your warehouses and logistics at ease
The warehousing feature allows you to easily manage your inventory, vendors, and warehouses in a single dashboard. Integrated with sales, proposals, and ecommerce, you can automate the information flow of all your goods within the commodity list. The WMS gives complete control following leading industry standards for integration.
Integrate easily with your vendors
Following leading industry standards
Full integration with all SIX sales modules
Manage multiple warehouses and their inventory
Don't limit yourself from growth
The system allows you to manage multiple different warehouses. Quickly transfer goods from one warehouse to another, manage stock, loss and even track the history of every good. The warehousing software gives you unlimited scalability of your business and total control over the flow of commodities.
Manage unlimited warehouses

Transfer goods between warehouses

Full stock management for every warehouse
Full traceability of commodities and inventory
Get insights into your whole flow of goods
Don't just manage the flow of goods within your own company. With the full interoperability using APIs, you can access information from outside the company, integrate it into the process and connect your warehouse management system with other 3rd party systems at ease.
Integrate with external systems via API

Get transparency into your flow of goods

Consistent data management
Manage all aspects of your inventory
Stock management, product management, and more
Manage important information around your goods and inventory. Manage minimum and maximum stocks, define pricing, markups, and product features. The inventory system gives you complete control of every aspect of your products.
Manage product details
Stock Management
Inventory Control and Management
The WMS leading companies trust
Tap into a global network of companies who already know and trust SIX.
1,500,000+ Products
managed by SIX
800+ Warehouses
Use SIX to manage inventory and stock
500+ companies
use SIX to drive business and growth
QUALITY AND SECURITY
We are not SaaS - You own your data!
You have your own decoupled pods with all your data. You decide who can access product-related data. You own your data - always!
Trusted solution built with the strict European standards in mind. SIX is built for leading global companies.
Be on the safe side when it comes to data compliance. Our GDPR module makes it possible to manage all data without any hassles safely.
Want to see SIX for yourself?
Need help, have questions or want to get a free demo?
Please read our Privacy Policy on how we process personal data. We will never share your data!