Small and Medium Business
(SMB)
Every SMB needs an easy ERP solution that is built around Customer Interaction. SIX ERP is built for SMBs and comes with a fully-fledged CRM. We know that costs and support matter; that is why we offer the right solution for SMBs for a cloud-based ERP solution based on leading enterprise standards.
Why do SMBs need an ERP?
Manage all your data and integrate with your business
There are many ways how to improve your business. One of the easiest ways is to get insights and data around everything you do in your company. Especially SMBs start with first understanding the customers, so the CRM is a central piece of every SMB ERP System.
For companies to grow sustainably, it is essential to have the same possibilities as large enterprises. A sound ERP system will integrate with many aspects like Accounting, Proposals, Estimates, Task Management, Invoicing, Asset Management, Project Management, Warehouse/Inventory Management, and many more. The challenge is also that every SMB has its way of working. A good ERP solution will fit into the company and doesn't force a company to adapt to a monolithic ERP system.
Complete CRM Integration
SIX ERP has a complete CRM system. A CRM system enables you to track customer interactions throughout the company - from prospect to invoice.
Complete solution at a low cost
You don't need to pay per user or module. SIX ERP enables your SMB to get all the advantages of an enterprise-grade ERP solution without the extra costs.
Easy to operate
Our managed ERP service ensures that you never have to deal with maintenance, updates, servers, or anything else. We make sure it runs!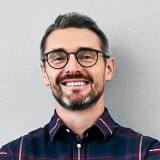 A simple fully managed ERP for SMBs
An ERP that builds around the way your business works with all the modules you need to grow
The only ERP solution you need as an SMB
All modules for your growth - without limitations
ERP systems for SMBs can be expensive and also very complex at times. We simplified the whole system in many ways - we even created SIX ERP because all available ERPs were too complicated.
You get access to all modules with unlimited users, and we also made sure that everything is nicely connected, so you never need to worry about data integration, module connections, or anything else.
We even manage the system for you, so all the IT work is handled by our professionals who know how to maintain and update to ensure a smooth operation.
No Module Limits
No User Limits
Fully managed ERP

Start with a CRM and extend it as you need
Every business is built around customers, so should you.
At the heart of every SMB, there is a customer. SIX ERP tracks the interactions with your leads, manages proposals, and even client invoicing. The CRM is also integrated with other aspects of your SMB ERP, which helps you keep your costs low by automating accounting, invoicing, and even topics like inventory management.
We integrated every module with the CRM, so when you grow, need custom solutions, or decide to implement some other platforms like eCommerce, it will help you stay on top of your challenges.
Full CRM System
All Modules are integrated with the CRM
Easy Expansion and Extension
Don't worry about the IT part
Our fully managed ERP service takes care
Hosting, servers, updates, maintenance, backups, and many more topics are needed to enable a secure and smooth operation of an ERP.
We know that ERPs are crucial for companies, and this is why we give every SMB enterprise-grade service when it comes to managing the IT environment. You always get the latest updates, you don't need to control the servers, and more to entirely focus on running your business, interacting with your customers, and thinking about expanding in the future.
Full service and easy operation
Data security and business continuity
You don't need any internal IT
Interesting Blog Articles
Hundreds of leading companies trust SIX
Want to see SIX for yourself?
Need help, have questions or want to get a free demo?