Integration &
Configuration
We set up and integrate your ERP solution according to your specifications
Setup and integration
We configure and set up the system for you so that it is ready for use in the shortest possible time.
Configuration
Personalization of your ERP and preparation for use in day-to-day business
Personalization
Our ERP is designed for customization. We can integrate your processes and requirements and fully customize it to your business
Setup, integration, configuration and more
IT infrastructure, setup of SIX ERP and integration into your company
Integrating an ERP system can be a demanding process. We support you every step of the way with professional advice. We take care of everything from setup to integration with third-party systems and customization to your specific business needs. If your business requires special functionality and modules, we'll handle that, too.
During the implementation phase, we constantly monitor requirements and advise you when we see potential changes to make the implementation more efficient.
With the ability to fully customize and individualize the ERP system to your needs, we also ensure that it fits your corporate identity and works flawlessly right away.
ERP integration consulting
Integrate the ERP into your company
We support you from the beginning of the integration until you take care of using it in your daily business. SIX ERP can be customized in many ways and integrate seamlessly into your operations.
We implement all necessary functionalities and integrate it with third-party systems.
Customized service
ERP Business Integration
Third-party integrations
SIX ERP setup and configuration
Customize it to your business and style
We set up your pods, integrate them into your existing IT environment, ensure the security of your data and create a backup routine. Our setup service covers all aspects of ERP integration in your company.
Our configuration assistance also ensures that your system is adapted to your corporate identity and that you can start using your ERP immediately.
Technical setup
Backups and security
Configuration and design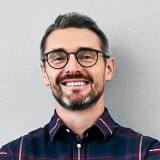 Interesting Blog Articles
Hundreds of leading companies trust SIX
Want to see SIX for yourself?
Need help, have questions or want to get a free demo?
Please read our Privacy Policy on how we process personal data. We will never share your data!