Invoicing, Expense and Refund Management
(IERM)
Automate invoicing, expense, and refund management. The easy invoicing tool allows multicurrency client billing. Keep costs in check with Dashboards and notifications of excelled spending.
What is Invoicing, Expense - and Refund Management
Processing invoices, expenses, and refunds
Invoice Management, also known as invoice processing, is billing customers for consumed products, services, or time. Automation can help to improve the invoicing flow by sending automated reminders for unpaid invoices.
Expense and refund management tracks the expenses of employees and even automates the refunding process.
Both systems allow for better tracking of cash flow and give an overview for managers.
Expense Tracking
Track, manage and pay expenses, project - or employee based.
Credit Notes
Issue and manage Refunds or Credit Notes towards your clients.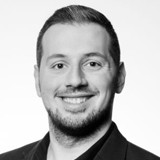 All the features you need to manage invoices, expenses, and even refunds
Manage your cash flow with all the incoming and outgoing invoices. Get full traceability of invoices and expenses.
Automate the invoicing workflow
Get your invoices paid faster
Make invoices, send the invoices immediately, notify someone overdue, and offer online payments. The invoicing process can even handle multiple currencies and can be connected with your ecommerce.
An additional feature is the "Invoice Merging" - Combine unlimited invoices into a single invoice for easier processing. Automate your payment reminders and customer notifications via eMail, SMS, or custom dashboards.
Automate your invoicing

Notify your customers via many channels

Integrate with ecommerce

Manage multiple currencies
Trace customer related expenses
Expense Tracking and Expense Management
Track all expenses related to customers, projects, or even tasks. Get a simple expense tracking in place that even handles multicurrency expense management. This integration allows for transparent expense processing and fast billing.
Track expenses for customers, projects, and tasks

Multicurrency Expense Management

Transparent expense tracking
Track refundable expenses for employees
Easily manage allowances and refund your staff
Track all expenses your employees cover and automate the process of refunding. Managing these expenses gets more manageable and even allows for a better overview—set allowances and track expenses of employees with a single dashboard.
Manage employee allowances
Track expenses and reimburse them
Attach invoices to expenses
The Invoicing Solution leading companies trust
Tap into a global network of companies who already know and trust SIX.
200,000+ Invoices
have been issued by SIX
450,000+ Expenses
tracked and managed by SIX
500+ companies
use SIX to drive business and growth
QUALITY AND SECURITY
We are not SaaS - You own your data!
You have your own decoupled pods with all your data. You decide who can access invoice and expense-related data. You own your data - always!
Trusted solution built with the strict European standards in mind. SIX is built for leading global companies.
Be on the safe side when it comes to data compliance. Our GDPR module makes it possible to manage all data without any hassles safely.
Interesting Blog Articles
Want to see SIX for yourself?
Need help, have questions or want to get a free demo?
Please read our Privacy Policy on how we process personal data. We will never share your data!