Understanding Warehouse Management Solutions
Features for those managing warehouses and need advanced management features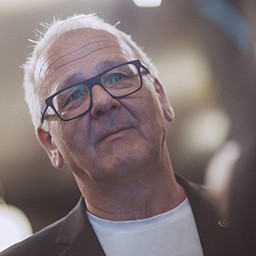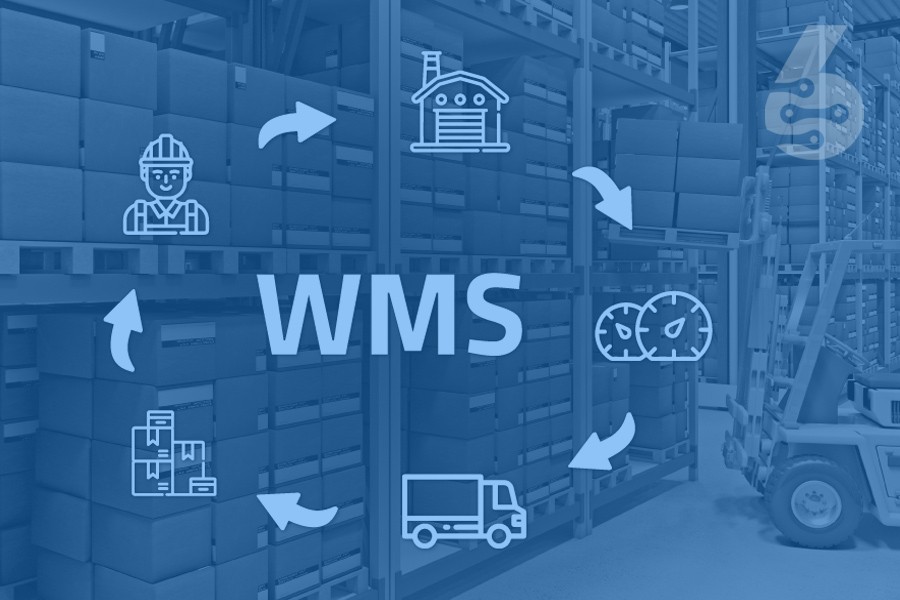 A warehouse management system (WMS) is a software application that supports the day-to-day operations in a warehouse. A WMS helps to control and direct the movement of materials within a warehouse and plays an essential role in optimizing the efficiency of these operations. There are many things to consider when implementing a WMS, from the size and layout of your warehouse to the type of products you're storing. This blog post will explore some of the things you need to know before implementing a WMS in your warehouse.
What is a Warehouse Management System?
WMS applications help businesses manage their warehouse operations. By automating and integrating the various processes involved in managing a warehouse, a WMS can help companies to improve their overall efficiency and productivity.

There are several types of WMS applications on the market, each designed to meet the specific needs of different businesses. However, all WMS applications share some basic features and functionality, such as:
Inventories: A WMS should be able to track and manage inventory levels within the warehouse. This includes keeping track of stock levels, locations, and movements.
Orders: A WMS should be able to track and manage customer orders, including order picking, packing, and shipping.
Shipping: A WMS should be able to generate shipping labels and documentation and track shipments.
Reporting: A WMS should provide users with various reports on warehouse performance, such as inventory levels, order fulfillment rates, and shipping times.
More advanced systems will implement processes that cover the full cycle of warehouse management with include in more detail:
Receiving Goods: which involves detailed control over the delivery to your warehouse. Important aspects throughout the delivery process are: correct quantity of the products imported into the warehouse, the right quality – as agreed with vendors, and the right time of product delivery to manage ramps and personel required. We can break this process down into following sub-processes:
Preparing Warehouse for the delivery (i.e.. Space constraints),
Unloading of goods (manual or automated),
Verification of Quantity and Quality,
Labelling,
Placement in Warehouse


Updating

Warehouse Management System

, etc. during Warehouse import automated dimensioners that capture the measurement of the cargo/delivered items can be crucial as are dedicated dock schedulers, which make sure a workforce is at hand to handle the delivery.

Putaway is delivering goods to the optimal place in the warehouse. Identifying each SKU (stock keeping unit) correctly and getting it to the correct location is essential. Depending on the items storage conditions must be discovered to ensure the safety of goods and employees. In order to optimize these operations and utilize space most effectively, space management techniques and the overall warehouse design are critical.
Picking is defined as the act of taking goods from a storage facility according to an order given by a customer. It is the most expensive, time-consuming, and error-prone method. The use of Mobile Scanning Devices can save time and reduce error rates by far.
Considering a variety of picking methodologies e.g., cluster picking, zone picking, wave picking can further steamline the picking process.
Packaging is the process of putting together the ordered items, a quality check, and getting the product ready for shipment. At this point, it's extremely helpful to have all the necessary information regarding the order. In addition, it's also helpful to have the type and amount of packing materials that will be required for each order on hand. Additionally, automatic wrappers can reduce the amount of time spent wrapping and the amount of packing material required.
Shipping or Dispatching of goods, and the delivery to a customer in as safe a condition as possible is also essential for customer satisfaction. A proper schedule, a reasonable labor management system, and an effective tracking system are key elements in meeting the customer's needs.
Returns are a hassle, there is no doubt that most companies would rather never have to deal with. However, they are a part of the game, especially as it pertains to eCommerce. It has been estimated that about 5 to 10 percent of in-store purchases are returned, while that figure rises to 15 to 40 percent for online purchases.
The Management of returns and refunds to customers is a hassle and requires special attention by multiple staff involved in the process.
Returned units must be properly identified, sorted, checked for defects and dealt with; multiple alternatives for handling, e.g., putting them back on the shelf/warehouse, sending them to a repair shop, discarding or sending them back to the manufacturer, etc. are possible, and require special attention.
Why implement a Warehouse Management System?
There are many benefits of implementing a Warehouse Management System (WMS). Perhaps the most crucial advantage is that a WMS can help to improve overall warehouse efficiency and accuracy. In addition, a WMS can also help to reduce labor costs, improve customer service, and increase inventory turns.

A WMS can help to improve warehouse efficiency in some ways. First, by providing real-time visibility into warehouse operations, a WMS can help to identify bottlenecks and inefficiencies. Second, a WMS can automate and streamline key warehouse processes, such as receiving, putaway, picking, and shipping. Third, a WMS can provide sophisticated tools for managing inventory levels and stock locations.

A Warehouse Management System can also help to improve accuracy throughout the warehouse. For example, by barcoding inventory items and using RFID tags or scanners, a WMS can help to ensure that the correct items are picked for each order. In addition, a WMS can provide automated quality control features to help reduce packing and shipping order errors.

Finally, a Warehouse Management System can also help to reduce labor costs by automating many tasks that are traditionally done manually. For example, a WMS can minimize the need for costly paper-based picking lists or spreadsheets using voice-directed picking or wave planning features. In addition, by integrating with existing enterprise resource planning (ERP) systems, a WMS can further automate warehouse tasks.
How to go about implementing a Warehouse Management Solution
A warehouse management solution (WMS) can transform your business by optimizing how you receive, store, and ship products. An effective WMS will increase your operational efficiencies, improve customer satisfaction, and help you to avoid stock-outs and other costly mistakes.

When it comes to implementing a WMS, you should keep several things in mind:
1. Define Your Objectives
Before you implement any new software solution, it's vital that you first define your objectives. What are your goals for implementing a WMS? Once you know what you're trying to achieve, you can better evaluate which WMS will be the best fit for your needs.
2. Consider Your Budget
Warehouse management solutions can vary widely in terms of price. You'll need to consider your budget when selecting a WMS. Remember that the most expensive option isn't necessarily the best option for your business - sometimes, mid-range or lower-priced options can offer all the features you need.
3. Evaluate Potential Vendors
Once you know what type of WMS you need and how much you're willing to spend, it's time to evaluate potential vendors. When evaluating vendors, look at their track record, references, and case studies. Take some time to try out their demo versions before making a final decision.
4. Implement and Test
Once you've concluded the three previous steps, start implementation. We know that implementing a WMS is never straightforward, and you'll figure out the missing pieces while implementing and during tests and the system's first operation.
Considering cost vs. benefit
When looking at implementing a warehouse management solution (WMS), it's essential to consider the cost vs. benefit of the solution. There are a lot of different WMS solutions on the market, so you need to make sure you choose the one that's right for your business.

The first thing you need to do is look at the features of each WMS and see how they align with your business needs. Ensure you understand each component and how it can benefit your business. Once you've narrowed down your options, you can start looking at pricing.

Pricing for WMS solutions can vary widely, so getting quotes from several vendors is essential before deciding. When considering cost, also look at the solution's return on investment (ROI). A higher-priced solution may have a lower ROI, while a lower-priced solution may have a higher ROI.

Once you've considered all of these factors, you can decide which WMS is right for your business. Implementing a WMS can be a big investment, but it can provide significant benefits for your business if done correctly.
What type of WM system is best for your business?
There is no one-size-fits-all answer to the question of which Warehouse Management Solution is best. The best type of warehouse management system for your business will depend on many factors, including the size and nature of your business, your budget, and your specific needs and requirements.

If you are a small business with a limited budget, you may consider a cloud-based warehouse management system, which can be more cost-effective than an on-premises solution. If you have a large or complex operation or require advanced features such as real-time tracking and inventory forecasting, you may need an on-premises system.

Whatever type of system you choose, make sure it is scalable and flexible so that it can grow with your business. And be sure to work with a reputable vendor who can provide expert advice and support during the implementation process.
Making the final decision
When making a final decision on which warehouse management solution (WMS) to implement, you should keep a few things in mind. First, you must ensure that your chosen WMS is compatible with your existing business systems and processes. Second, you need to consider the cost of the WMS, both in terms of initial investment and ongoing maintenance. And finally, you need to consider how easy the WMS is to use and configure, as this will impact its long-term viability within your organization.

Once you've considered all of these factors, you should be in a good position to decide which WMS is right for your business. If you're unsure, don't hesitate to reach out to a qualified consultant who can help you evaluate your options and make an informed decision.
Conclusion
When it comes to warehouse management, there are many factors to consider. This article discusses some of the things you need to know before implementing a warehouse management solution. Hopefully, this information has been helpful and will allow you to make an informed decision about whether a warehouse management solution is right for your business. Contact our consultants and let's see if SIX ERP WMS is right for your business!
About the author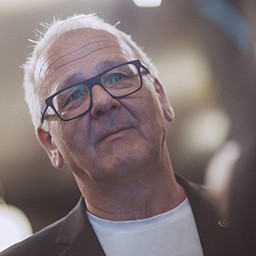 Andreas is a result-oriented CEO who brings nearly 30 years of experience gained in the high-tech industry. His experience ranges up to leading positions in Fortune 100 companies such as rentalcars.com (PCLN) or Intrasoft International, a leading EU based R&D software vendor. He holds a Ph.D. in Neural Networks from the University of Cologne, Germany.
In the past Andreas has successfully founded and co-founded several startups among others XXL Cloud Inc., eShopLeasing Ltd, and WDS Consulting SA. His expertise is strongly focused on modern headless Commerce and the optimization of processes in IT ecosystems.