Top 10 ERP Features Warehouses and Distributors Need
Warehouse and Distribution management explained.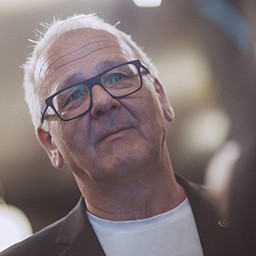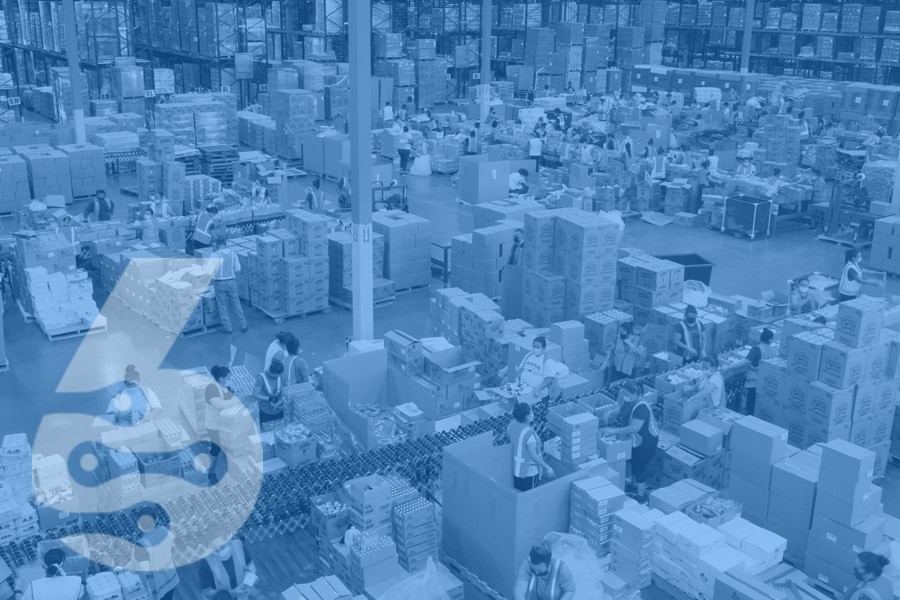 If you are in the business of warehousing and distributing goods, then you know that having a good ERP system is critical to your success. But with so many different ERP systems on the market, it can be not easy to conclude which ERP is the right one for your business. This comprehensive guide will discuss the top 10 features that warehouses and distributors need now. By reading this guide, you can make an informed decision about which ERP system is best for you!
1. Intelligent Inventory Management & Forecasting
An ERP with demand planning helps businesses minimize excess inventory, meet customer demand and avoid supply chain disruptions. It integrates historical sales and forecast data to help businesses optimize purchase decisions. Capabilities like automated purchases, supply plans, and orders can streamline the inventory management process. By syncing all the purchases, sales, and supply functions, you can get precise forecasting that will improve the overall inventory management, allow you to react swiftly to changes, and increase customer service levels.
Smart inventory management is a crucial part of any warehouse or distribution business. Automating this process with an ERP system can minimize errors, increase accuracy, and improve efficiency. ERP systems can automate many tasks associated with inventory management, including:
Tracking stock levels
Creating and maintaining product records
Monitoring supplier performance
Setting reorder levels
2. (Automatic) Order Tracking and Fulfillment
Real-time monitoring across inventory and automated workflows, can eliminate billing errors and get accurate quotes. Businesses can determine the best fulfillment options and obtain approval with just a touch of a button. In addition, self-service customer portals make clients feel in control over the ordering process. Customers can track their product shipment progress and make changes at any time, which highly improves customer satisfaction.
An ERP system is important for businesses looking to expand their eCommerce presence. Businesses can limit the constraints of expanding their online presence by having an ERP that is easily integrated with different systems, preferably one that can be automatically integrated with eCommerce solutions. An ERP that can handle the logistics of an online store–managing inventory, tracking orders, and handling payments–will free up business owners to focus on other aspects of running their business. In addition, an ERP can serve as a valuable connector between an eCommerce storefront and backend operations, providing a streamlined customer experience.
4. (Retailer) Compliance
Businesses often hit fines or late fees when not meeting minimum requirements. Good distribution ERPs helps you manage all retailer specifications and guidelines to ensure your business stays in full requirement compliance. Finally, compliance reduces fines and maintains good retailer relationships.
Some retailers have a robust compliance requirement list, including EDI requirements. A comprehensive ERP system can help manage all of these requirements, ensuring that your warehouse and distribution operations are always in compliance and avoid costly fines. Furthermore, fully integrating an ERP system with your retail partners can help improve communication and collaboration, leading to better overall business relationships.
5. Financial Overview, Scorecards, and Business Intelligence
An ERP system that comes with business intelligence (BI) in the box, is a massive power box for business growth. BI uncovers trends and and provides insights into performance metrics which become valuable thoughout your ERP journey. Business decisions require accurate – and real time data, and large volumes of data in distributions can be mind-boggling.
Having ways for analyzing, organizing, and storing this information, the right ERP solution with BI will convert mountains of data into clear human readable insights. Inbuilt profitability scorecards help transforming profit margins across customers and suppliers. When profit margins are too low, you will understand that you will need to reevaluate your partnerships and negotiating new deals are required.
6. Automated ERP Workflows
Your ERP should support automated inventory movement using RFID and barcode scanners. Other automated processes should include container or pallet license plating, labeling, scale integration, replenishment, and more. These processes make production easier and eliminate room for human error.
The importance of automation cannot be overstated. With the help of an ERP, warehouses and distributors can automate many of their processes, making their operations more efficient and error-free.
Some examples of automating workflows and processes are:
RFID and barcode scanners for automatic tracking of inventory movement
Container or pallet license plating
Labeling
Scale integration
Replenishment, etc.
These automated processes make production easier and eliminate room for human error. Consequently, warehouses and distributors implementing an ERP system can significantly improve their operations.
If you are a high-volume distributor, using manual processes to manage supply chain communications, ERPs with built-in EDI will help eliminate the risk of data loss while enhancing security, accessibility, and transaction speed. With EDI, your business can automate exchanging data with your suppliers and customers. This speeds up communication and reduces the chances of human error.
8. Smart Warehouse Management
A warehouse is a critical part of any supply chain. An ERP with good warehouse management capabilities can help you optimize your warehouse processes and use your floor space. An example would be RFID scanning capabilities, which would help your team know the location of every product in real-time. This would lead to more accurate picks, packs, and ships. Additionally, tracking items using serial numbers, lots, and batches from incoming orders to outgoing shipments is a valuable feature in an ERP.
Another important aspect of warehouse management is order fulfillment. A good ERP will be able to automate most of this process for you, from receiving orders to shipping them out. Smart Warehouse management not only saves time but also reduces the chances of human error. Order tracking and reporting are other features that can be extremely helpful in managing your warehouse effectively.
ERP systems that include comprehensive CRM functionality can be extremely valuable to distributors. With tight integration between the ERP and CRM systems, distributors can better plan and execute their sales and marketing efforts. The integrated system can provide sales representatives with up-to-date information on customer needs, inventory levels, and purchasing trends. This information can help sales representatives be more proactive in customer interactions, leading to increased sales and better customer relationships.
10. Complete Supply Chain Management
ERP systems that include supply chain management features can help warehouses and distributors streamline their operations by automating many tasks related to ordering and delivering products. For example, an ERP system with supply chain management features can automatically retrieve inventory levels from suppliers, process orders, and update stock levels at distributors. This can help reduce the time spent on administrative tasks, allowing workers to focus on more important tasks such as customer service. Additionally, ERP systems with supply chain management features can help organizations better plan for future needs, providing up-to-date information about inventory levels, supplier availability and inventory fluctuations across the entire supply chain.
Conclusion
ERP systems ought to offer a wide range of features that can be extremely valuable to warehouses and distributors. These features include comprehensive CRM functionality and supply chain management features. Additionally, ERP systems can help organizations save time and money by automating many cumbersome and manual tasks related to ordering and delivering products.
When choosing an ERP system for your organization, it is important to consider the specific needs of your business. There are a wide variety of ERP systems on the market, so choosing one that offers the features you need is important. Additionally, it is important to consider the scalability of the system and whether it will be able to grow with your business.
Do not hesitate to contact one of our friendly ERP sales staff today if you are looking for an ERP system for your warehouse or distribution business. We are always happy to discuss your specific needs and see if SIX ERP can be the right solution for you.
About the author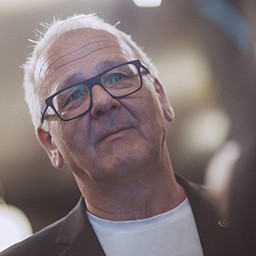 Andreas is a result-oriented CEO who brings nearly 30 years of experience gained in the high-tech industry. His experience ranges up to leading positions in Fortune 100 companies such as rentalcars.com (PCLN) or Intrasoft International, a leading EU based R&D software vendor. He holds a Ph.D. in Neural Networks from the University of Cologne, Germany.
In the past Andreas has successfully founded and co-founded several startups among others XXL Cloud Inc., eShopLeasing Ltd, and WDS Consulting SA. His expertise is strongly focused on modern headless Commerce and the optimization of processes in IT ecosystems.