Implementing ERPs in manufacturing companies - Tips and Considerations
Tips and Tricks for Manufacturing companies for a successful EPR implementation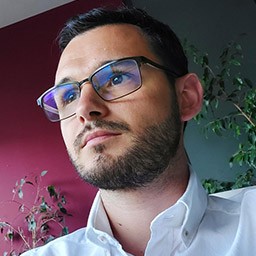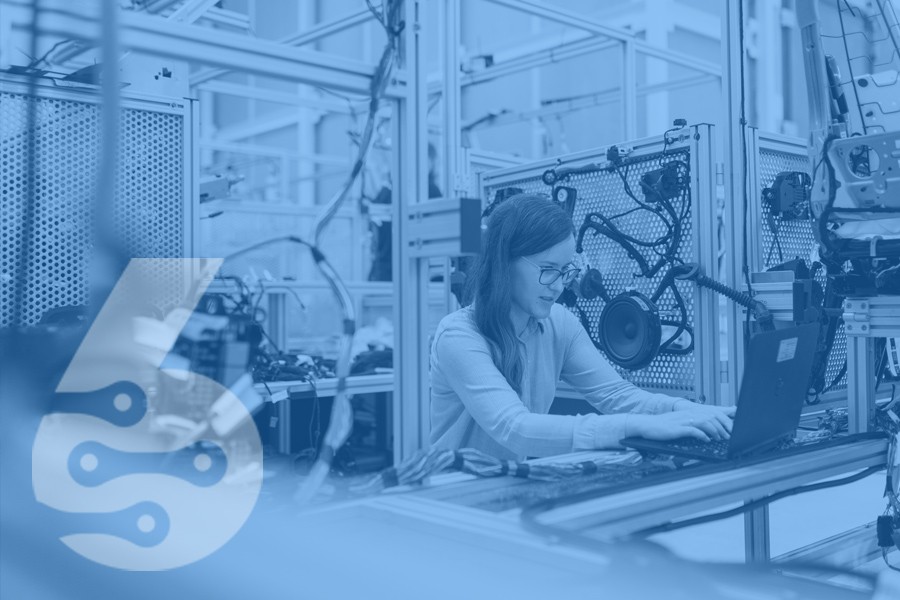 Are you considering implementing an ERP in your manufacturing company? It's a big decision, and there's much to consider. But don't worry - we're here to help. This blog post will share tips and tricks for making the most of your ERP implementation. Whether you're just starting or you've been working with ERPs for years, we hope you'll find these tips helpful. So let's get started!
1. What is an ERP system, and why do manufacturing companies need one
Enterprise resource planning (ERP) systems are essential for manufacturing businesses in managing operations. They provide a single platform for companies to monitor, manage and integrate critical business processes such as production, inventory control, and supply chain management. With an ERP system, manufacturers can get real-time visibility of their workflows and optimize the shop floor while efficiently connecting all departments involved. Thanks to this integrated approach, improvements in operational efficiency can be effectively realized, such as reduced operating costs, increased availability of goods, and better decision-making. The right ERP system is like an invisible backbone supporting efficient production in a manufacturing company.
2. How to choose the right ERP for your manufacturing business
Choosing the proper Enterprise Resource Planning (ERP) system for your manufacturing business is essential. There are many solutions available, and it pays to do your research before making a selection. You'll want to investigate each solution's features and capabilities, such as detailed business analysis and reporting, comprehensive monitoring of operations and processes, thorough tracking of customer information, integration with existing and future systems, inventory management, and more. Additionally, the system must be user-friendly so employees can navigate it easily and quickly train new personnel. With an abundance of options, finding the best ERP solution for your manufacturing business can initially seem overwhelming. But by doing some careful assessment up front, you can make an informed decision that will ultimately save time and money in the long run. A critical part of Manufacturing is a full Warehouse and Inventory Management system in your ERP.
3. Implementing your new ERP system
Implementing a new ERP system for manufacturing businesses involves a lot of considerations. Understanding the unique processes in a manufacturing business, making goods traceable, and consolidating data about different steps and procedures is vital to getting the most out of an ERP system. To succeed, it is critical to plan and map existing processes to determine which areas require more attention and understand how implementing the new system will impact existing workflows within departments. Additionally, it is essential to execute correctly defined configurable workflow rules that automatically manage activities from start to finish. Once these critical steps are mastered, manufacturers will have an invaluable tool that can revolutionize their production and transform their operations into something greater than previously imagined.
4. Training your employees on the new ER
Training employees on a new ERP system can be an incredibly challenging task, especially when the roles employees are expected to fulfill changes and inexperienced staff need new skills. Companies seeking to get employees up to speed on their new system must ensure they plan, document their process, and allow adequate time for the training. Finding a balance between onboarding the right people with existing skill sets and allocating resources to teach less experienced staff is vital. It is vitally important that all workers feel confident in using the ERP system to be employed more efficiently and effectively for optimal efficiency.
5. The benefits of using an ERP in a manufacturing company
An Enterprise Resource Planning (ERP) system can bring significant advantages for manufacturing companies. ERGs provide multiple departments within the company access to data in real-time, allowing for the optimization of operations and improved communication between teams. Furthermore, comprehensive analytics that can be generated from an ERP facilitates better decision-making across the organization and significantly improves forecasting accuracy. An ERP also simplifies processes by automating routine tasks such as accounting and order management, freeing up resources for more essential functions to ensure a business runs smoothly. With the combined benefits of increased productivity, cost savings, scalability, and seamless integration with other systems, implementing an ERP is a smart move for any modern manufacturing company.
6. Common problems with ERPs and how to solve them
A manufacturing company can find implementing an ERP system challenging due to various common issues. Most prominently, costly customization is required to ensure the software fits the company's unique needs and processes. Additionally, ensuring that inexperienced staff gets up to speed with the intricacies of the system and its functionalities while not impacting day-to-day operations can be daunting. Furthermore, unforeseen compatibility issues with existing systems within the company are common. The key to overcoming these challenges is working in partnership with a reliable IT partner with specific experience dealing with similar issues. By having them manage the technical side of things and extending ongoing support once the system is up and running, many of these stumbling blocks can be avoided or quickly resolved.
7. Tips for getting the most out of your ERP system
If you're a manufacturer looking to get the most out of your Enterprise Resource Planning (ERP) system, you've come to the right place! A sound ERP system can help maximize efficiency, reduce costs, and provide better visibility into production operations. The key is understanding how to configure, maintain, and utilize the available modules properly. To maximize success with your ERP system, it's important to involve end users in setting up the necessary parameters for successful operations. Their input will help you customize processes according to specific requirements and establish reasonable performance expectations with collaboration from employees across your organization. Additionally, pay close attention when tracking KPIs related to various production processes, such as throughputs and scrap rates, to gain valuable insights into the effectiveness of Manufacturing and take corrective actions as needed. Finally, regularly perform maintenance checks on all ERP software components for optimal performance. Doing so can prevent downtime in operations and costly service fees later down the line. Following these tips can ensure that your manufacturing business takes full advantage of an ERP system!
Conclusion
By implementing an ERP system, manufacturing businesses can become more efficient and reduce costs. However, this comes with its unique challenges. Staffing may need to be upskilled to learn how to use the new system, or new roles and processes may need to be created within the organization. The ERP also needs to be tailored to the specific requirements of the manufacturing business, including those related to compliance and regulations. Despite these issues, if managed appropriately, an ERP system can provide many benefits when deployed in a manufacturing business.
About the author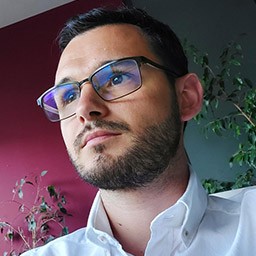 Ovanes Harutyunan has always had a passion for dealing with people. After studying hospitality Management, he worked in the United Kingdom for several years and gained extensive experience in Management Training. He then found a new passion for IT and IT Sales, working in solutions sales for many years. Since 2022, Ovanes "Max" has been a sales and business development professional at SIX Management Services, focused on SME and Enterprise ERP systems.
In his free time, Ovanes likes being outdoors. He is a huge fan of Cuban culture and music and you can see him regularly dancing salsa with a massive smile on his face. Whenever he feels like slowing down, he enjoys listening to jazz, or visiting a theatre or cinema. Ovanes is also a foodie, enjoys cooking almost as much as eating.