Appointments
Management
Professional Calendar Views and Self-Booked Client Meetings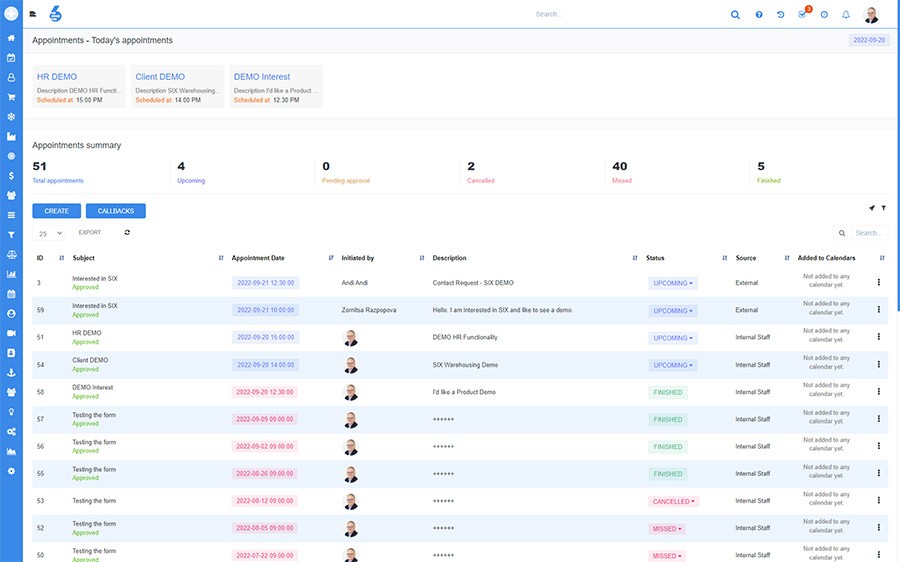 Regarding tracking appointments and reminders, the SIX ERP system makes it easy and efficient. All meetings and reminders can be tracked through the system, allowing for a seamless and fast experience for the salesforce. This ensures everyone is on the same page regarding meeting times, deadlines, and other important information. With this feature, there is no need to worry about missed appointments or forgotten reminders – the SIX ERP system will take care of everything!
With the Appointments Management feature in SIX ERP, you can:
Manage and create appointments
Track appointments
Self-book through web forms
Convenient calendar view
Appointment reminders
Contact Management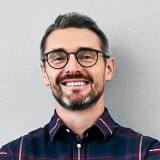 Want to see SIX for yourself?
Need help, have questions or want to get a free demo?
Please read our Privacy Policy on how we process personal data. We will never share your data!