Task
Management
Adding Transparency to "What happens - When - Where - Who's doing - Whats done"...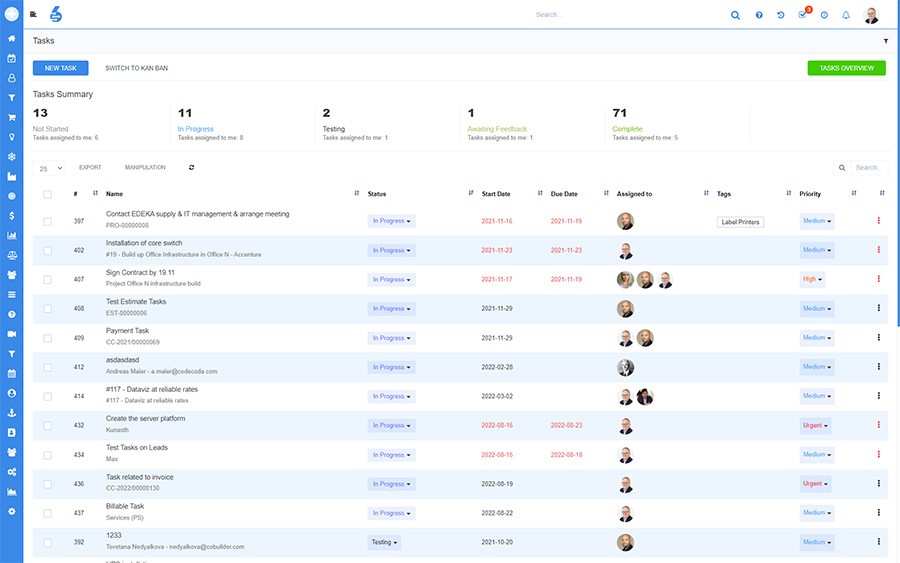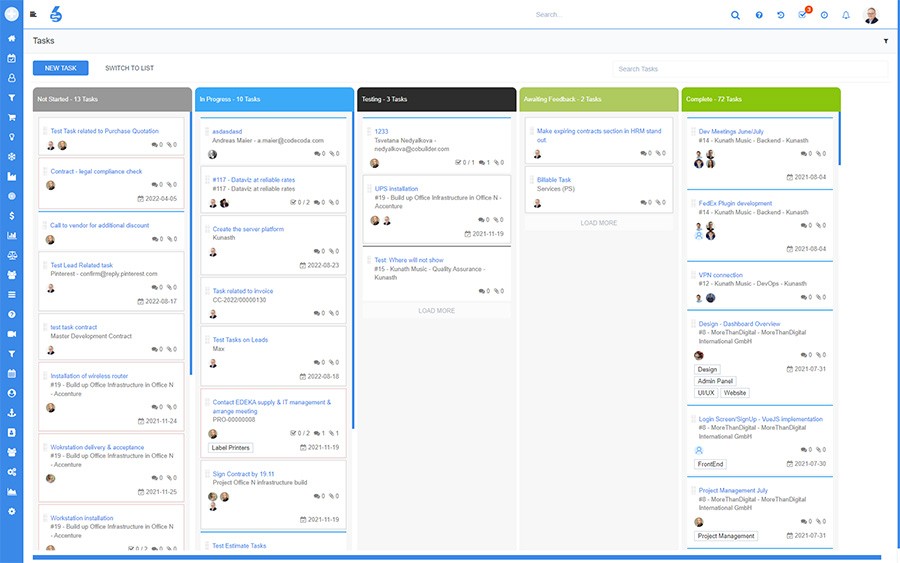 Task Management is a critical feature in any company. It allows businesses to manage and track the progress of tasks as they are assigned to employees. Task Management will also enable businesses to monitor individual tasks' progress and identify potential bottlenecks.
Task Management is an essential part of SIX Project Management. It enables team members to track the progress of their tasks and see how they fit into the overall project plan. Effective task management also helps ensure that all tasks are completed on time and within budget.
With SIX Task Management, you can:
Create / Edit / Manage Tasks
Assign Tasks to Team Members
Attach Files to Tasks and Task Commenting
Track Task Execution Time
Move Tasks between Stages and Milestones
Freely relate Tasks to various SIX Modules
Task Lists or Kanban Boards
Endless Custom Tasks Statuses and Stages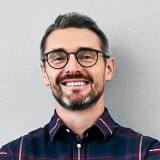 Want to see SIX for yourself?
Need help, have questions or want to get a free demo?
Please read our Privacy Policy on how we process personal data. We will never share your data!