Proposal
Management
Professional Proposals that get accepted faster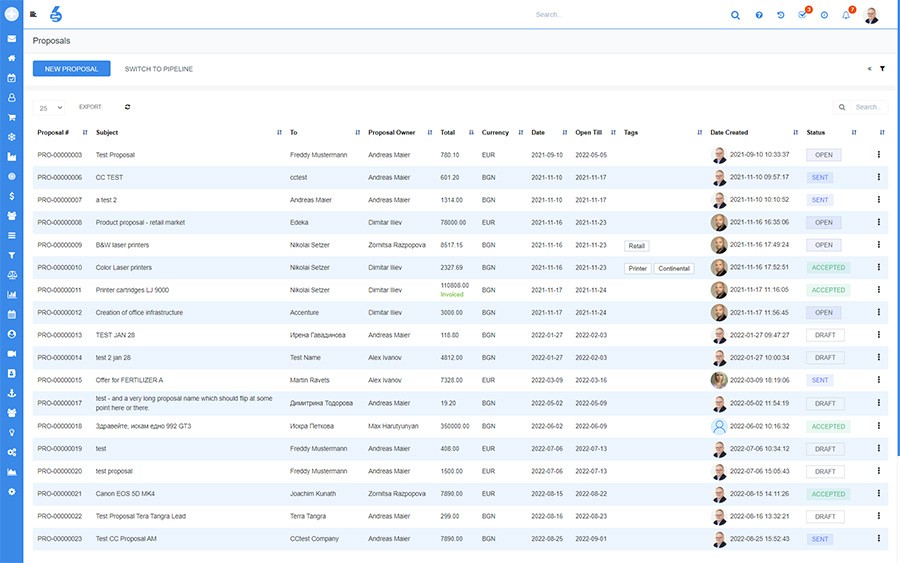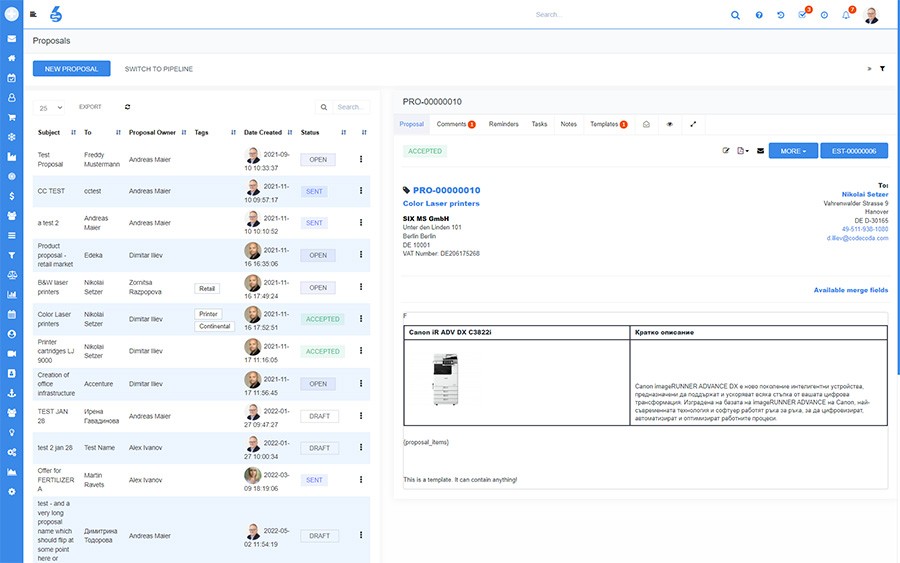 With the Proposal Management module in SIX ERP, you can easily create, edit, and manage proposals. This module allows you to send proposals to customers automatically, and they can electronically sign them. Once accepted, a proposal can be easily converted to an Estimate or Invoice.
You can also completely customize proposal designs, attach additional PDFs to proposals, and create proposal templates to speed up the proposal creation.
The Proposal Management module provides powerful tools for managing your proposal process. With this module, you can:
Create, edit and manage proposals
Automatically send proposals to customers
Let customers electronically sign proposals
Convert an accepted proposal to an Estimate or Invoice
Customize proposal design
Attach additional PDFs to proposals
Create proposal templates
Export proposals as PDF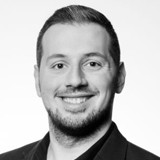 Want to see SIX for yourself?
Need help, have questions or want to get a free demo?
Please read our Privacy Policy on how we process personal data. We will never share your data!