Human Resource Management in ERPs
A broad explanation of Human Resource Management Systems and their use in organizations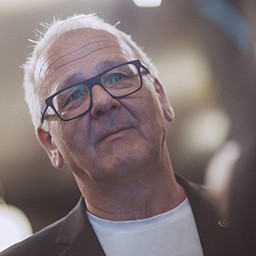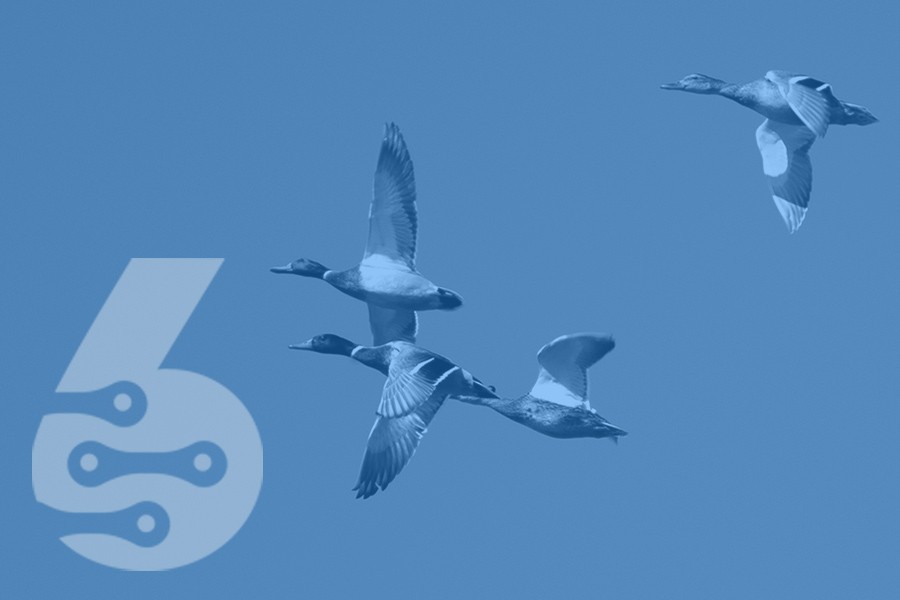 Human Resource Management (HRM) is a process of managing people in organizations. In the traditional sense, HRM functions included recruitment, selection, training, and compensation. However, in the modern era, the scope of HRM has expanded to include other functions such as performance management, succession planning, and employee engagement.

ERP systems are software platforms that support the core processes of an organization. ERP systems typically include accounting, finance, human resources, manufacturing, and supply chain management modules. Some ERP systems include customer relationship management (CRM) modules and enterprise resource planning (ERP).

Human Resource Management in ERPs refers to using ERP systems to support HRM processes. HRM in ERPs can use the software to track employee data, manage employee records, and support HRM functions such as performance management and succession planning. Additionally, some ERP systems offer specific modules or functionality for HRM. For example, some ERP systems include modules for talent management or workforce planning.

Using an ERP system for HRM includes improved efficiency and accuracy in HRM processes, greater visibility into employee data, and improved decision-making capabilities. Additionally, an ERP system can help standardize HRM processes across an organization.
What is Human Resource Management (HRM)?
Human Resource Management (HRM), defines the process that helps organizations manage and store employee data. It includes managing employee personal information, tracking employee roles and responsibilities, and managing employee benefits. HRM can help organizations keep track of employee performance and compliance with company policies.
HRM in the Public Sector
The public sector's human resource management (HRM) has been evolving rapidly in recent years. Whereas HRM was once considered a back-office administrative function, it is now recognized as a strategic partner in organizational success. Organizations in the Public sector are under constant pressure to do more – while using less public funds, and HRM is crucial in helping these organizations meet their goals.

The role of HRM in the public sector has evolved from one of compliance to one of a strategic partner. As such, HRM must now focus on how to create value for the organization. HRM must align its activities with the organization's strategic goals. It must also create an environment conducive to employee engagement and motivation.

HRM functions in the public sector include recruitment and selection, training and development, employee relations, and benefits administration. In addition, HRM must also deal with issues such as workplace safety, diversity, and Equal Employment Opportunity (EEO). To be effective, HRM must have a good understanding of the laws that govern the public sector.

To be effective, HRM must align its activities with the public organization's strategic goals and work to create an environment conducive to employee engagement and motivation.
HRM in the Private Sector
Human resource management (HRM) is managing people in organizations. This can involve hiring and firing employees, managing payroll and benefits, and developing company policies in a corporate setting. HRM may also include tracking employee performance and progression in a small business.

In the private sector, HRM is typically handled by a company's human resources (HR) department. The HR department is responsible for all aspects of employee management, from recruitment and onboarding to training and development. HR departments use various tools to manage employee data, such as applicant tracking systems (ATS), performance management software, and Employee Self-Service (ESS) portals.

Human resource management is vital in any organization, both large and small. Businesses can boost productivity, improve morale, and increase turnover by effectively managing their employees.
What is an Enterprise Resource Planning (ERP) System?
An Enterprise Resource Planning (ERP) system is a software application that integrates and streamlines the critical internal processes of an organization. By automating and integrating these processes, an ERP system can provide a single, unified view of an organization's data and operations.
HRM and ERP Integration
Enterprise resource planning (ERP) systems originated in manufacturing companies that needed to track production costs across disparate departments. The first ERP systems were material requirements planning (MRP) systems. These systems track inventory levels and order raw materials as needed to support production plans. As ERP systems evolved, they followed other business functions besides manufacturing, including human resources (HR).

One of the most important benefits of an ERP system is its ability to provide real-time visibility into all aspects of the business. This includes production costs and employee data such as skills, experience, and salary history. This allows managers to make more informed decisions about allocating resources and where to invest in training and development.

ERP systems can also help businesses comply with government regulations, such as those related to HR. For example, many ERP systems have built-in features that allow companies to track employee vacation days and sick leave accruals. This can help businesses avoid penalties for non-compliance with labor laws.

The benefits of HRM and ERP integration are clear. However, implementing an ERP system can be a complex and costly undertaking. Businesses should carefully consider their needs before investing in an ERP system.
Typical HRM Modules and Features in ERP systems
Here is a list of features that an HRM (Human Resource Management) module typically has in an ERP (Enterprise Resource Planning) system, along with a brief explanation of each element:
Employee database: This feature allows the HR department to store and manage information about all employees in the organization, including personal details, contact information, job titles, and employment history.
Leave management: This feature allows employees to request and track time off, and allows HR staff to approve or reject leave requests and manage employee leave balances.
Time and attendance tracking: This feature allows employees to clock in and out, and tracks their working hours. It can also generate reports on attendance and overtime.
Payroll: This feature calculates and processes employee pay, including salary, bonuses, and deductions for taxes and benefits. It can also generate pay stubs and tax forms.
Performance management: This feature allows HR staff to set employee performance goals, track progress towards these goals, and conduct performance reviews.
Training and development: This feature allows HR staff to track employee training and development activities, including courses taken and certifications earned.
Recruitment and onboarding: This feature helps HR staff manage the hiring process, including posting job openings, reviewing resumes, scheduling interviews, and onboarding new hires.
Benefits administration: This feature helps HR staff manage employee benefits, including health insurance, retirement plans, and other perks.
Compliance: This feature helps HR staff ensure that the organization complies with relevant laws and regulations related to equal employment opportunity and workplace safety.
Reporting and analytics: This feature allows HR staff to generate reports and analytics on various HR-related metrics, such as employee turnover, training costs, and payroll expenses.
Benefits of HRM/ERP Integration
Human resource management (HRM) and enterprise resource planning (ERP) systems are two essential tools businesses use to manage their operations. Both systems play a vital role in managing employee data, but HRM/ERP integration provides numerous benefits that can help companies to improve their overall efficiency and performance.

Some of the key benefits of HRM/ERP integration include:
Improved data accuracy: When HRM and ERP systems are integrated, businesses can be confident that employee data is accurate and up-to-date. This is because the two systems share a common database, which means that changes made in one system are automatically reflected in the other, and vice versa.
Reduced duplication of effort: One of the biggest challenges with having separate HRM and ERP systems is the duplication of action required to maintain both systems. With an integrated approach, businesses only need to enter employee data once, significantly reducing the time and resources required to keep both systems up-to-date.
Improved decision-making: Having accurate and up-to-date employee data is essential for making sound business decisions. With an integrated HRM/ERP system, businesses have access to real-time data that can be used for informed decisions about issues such as staffing levels, compensation, benefits, and performance of employees.
Greater flexibility: An integrated HRM/ERP system gives businesses greater flexibility when managing employee data. For example, companies can easily add or remove fields from their employee records or create custom reports that pull data from both systems. This flexibility can benefit businesses as they strive to meet their ever-changing needs.
How to Implement HRM in an ERP System
Human resource management (HRM) is a crucial function for any organization. An effective HRM system can help an organization manage its workforce more effectively and efficiently and to optimize its overall performance.

While HRM systems vary in terms of features and functions, most share some common elements. These common elements include:
A centralized database stores employee information such as contact details, employment history, qualifications, and skills.
A Self-Service online portal allows employees to access their HR records and perform self-service tasks such as updating personal information or requesting leave.
Tools for managing employee onboarding, training, and development.
Integration with other business systems such as payroll and timekeeping.
If your organization is considering implementing an HRM system, there are a few things you need to keep in mind. First, you must decide what specific features and functions your HRM system needs. Second, you need to ensure that your chosen system will be compatible with your organization's existing IT infrastructure. Finally you should make sure that the system you choose is scalable so that it can grow with your organization over time.
Conclusion
In conclusion, human resource management is a vital function of any business, and combined with an ERP system can streamline and automate many of the tedious tasks associated with HRM. There are many different types of ERP systems on the market, so it is vital to choose one that will meet the specific needs of your business. When considering an ERP system for your business, be sure to consider the features and functions that are most important for your HR team. SIX ERP covers the full range of HR Management with deep integrations in timekeeping and tracking various aspects of managing staff in a company. Request a Demo to see for yourself.
About the author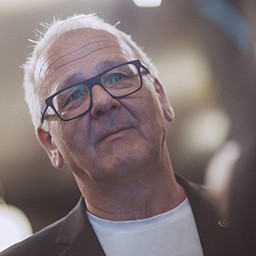 Andreas is a result-oriented CEO who brings nearly 30 years of experience gained in the high-tech industry. His experience ranges up to leading positions in Fortune 100 companies such as rentalcars.com (PCLN) or Intrasoft International, a leading EU based R&D software vendor. He holds a Ph.D. in Neural Networks from the University of Cologne, Germany.
In the past Andreas has successfully founded and co-founded several startups among others XXL Cloud Inc., eShopLeasing Ltd, and WDS Consulting SA. His expertise is strongly focused on modern headless Commerce and the optimization of processes in IT ecosystems.